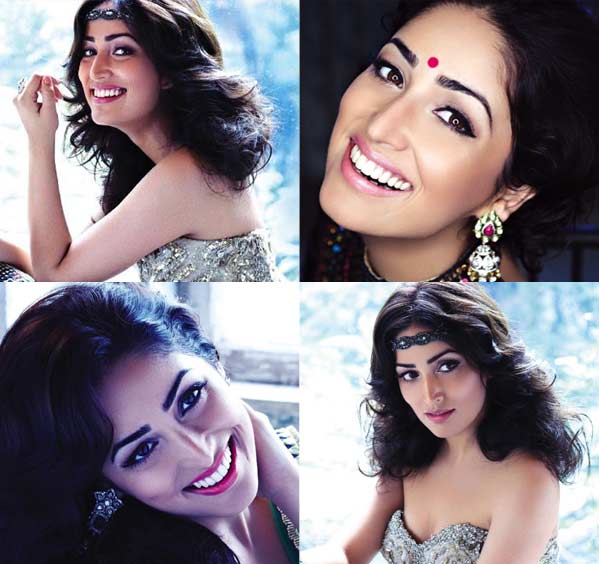 The Vicky Donor actor is a visual delight in her latest pictures taken for a popular glossy…
Yami Gautam keeps her word even during photoshoots. The actor has vowed that she'll never wear a bikini for a movie and she applies the same rule even to magazine pictures. And despite no skin show, this girl can make guys go weak in the knees. How she manages to do that is a mystery! As Yami flashes her pearlies, there's a certain aura around her. She looks confident, yet so coy as she smiles. This one seems to be the perfect girl that a guy would like to take home to meet his parents.
The Vicky Donor actor looks resplendent despite the bling and the vibrant hues. In one of the shots, she's donned headgear and, boy, she looks angelic as she stares into the lens. Yami seems to be on a posing spree and in a shimmery outfit, she flaunts her slender figure. She looks so slim that we can't help wondering if this one has been photoshopped. With a bindi on her forehead, Yami can make you fall in love with her all over again. There's only one shot that we kinda disapprove of – one in which she has her head every so slightly tilted. For some reason, she looks like Ileana D'Cruz playing an autistic Priyanka Chopra from Barfi!. Giggle…
But overall, this lovely lass has won our hearts. Is your dil safe, BollywoodLifers?