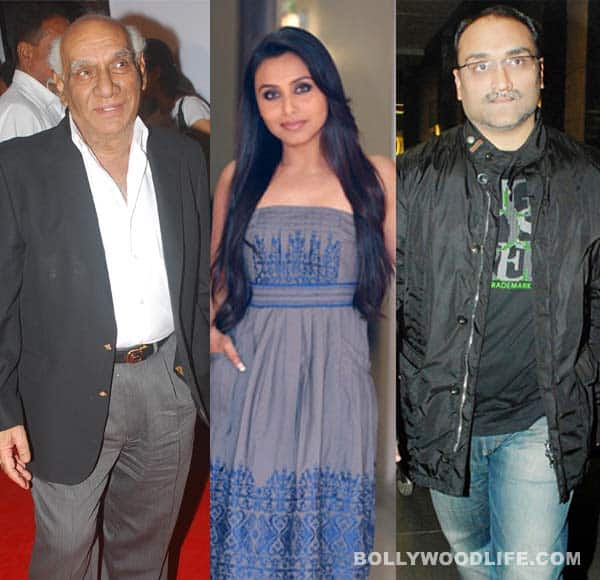 Rani believes that the legendary filmmaker is with them at all times
Rani Mukerji's adulation for the late filmmaker Yash Chopra is well known. Hence it was obvious that the bong beauty would have missed her father-in-law at Aditya Chopra and her wedding.In a recent interview to a daily Rani said, "The beautiful thing about the wedding was that Adi told me on the flight, 'Dad is going to be with us on our wedding day.' I said, 'If he is there, then it will rain' as he used to love the rains. And it so happened that there was a storm just before I entered the mandap. Adi looked at me and I looked at him and we both smiled and we knew he had come." Awww… how sweet! Looks like Yash Chopra was truly with them in spirit.
The couple who've been dating for three years now never openly admitted their alliance. However speculations about their relationship caught momentum when Rani stood tall besides the Yash Raj Films' head honcho after Yash Chopra's demise. The Mardaani actor was seen crying bitterly and offering her support to the extended family at the events held in honour of the legendary filmmaker.
Well, we hope that with Mr Chopra's blessings this beautiful couple always stays together.