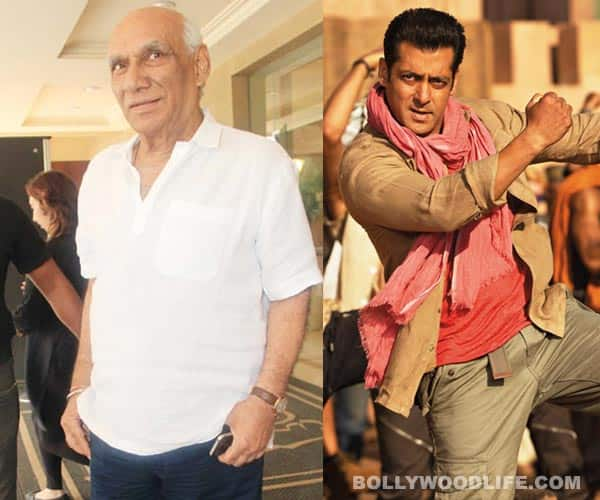 The revered filmmaker has been bestowed honorary professorship at the prestigious Trinity College Dublin
Cineswami, Cineswami where have you been?
I have been to London to see the Queen (and the Olympics)
Cineswami, Cineswami what did you there?
I popped across to Dublin to see the Tiger's lair.
Yes, unfortunates. Cineswami is back after a summer sabbatical, employed wholly in the pursuit of enriching your reading experience. There is a quadrennial event known as the Summer Olympics that was started by some Greeks and then revived by some French guy. Cineswami went to catch up on India's record medals tally, but was distracted by the beach volleyball. Then came an invitation to Dublin's august Trinity College, an institution hitherto wholly overshadowed by its illustrious Cambridge namesake but now in the limelight for being one of the shooting locations for a small movie one or two of you might have conceivably heard of. Something called Ek Tha Tiger, starring the newcomer Salman Khan. The august institution decided to give Yash Chopra an honorary Professorship in August. Known for their keen sense of occasion, and since Sallu plays a RAW agent in ETT, the College decided to confer the honour upon Yash-ji on Independence Day. Therefore, the ceremony was held on August 14, Pakistan's independence day. What a difference a day makes!
Yash-ji said, "I am humbled to receive this honour from the renowned Trinity College Dublin. In this, the 100th year of Indian cinema, I am privileged to still be an active member of a fraternity that I have been a part of for almost 60 years. Cinema, with its global reach, has brought us all closer, and given us the opportunity to be familiar with and enjoy the varied cultures of our beautiful world."
Dublin University's Vice Provost for Global Relations, Professor Jane Ohlmeyer, said while conferring the honour, "Yash Chopra is one of the most influential filmmakers of our time. This honourary professorship pays tribute to a dazzling career that has spanned five decades during which he has succeeded in breaking down geographical barriers by enamouring his Indian audience with overseas locations. This award has promoted the possibility of a Bollywood module being developed for students at Trinity College Dublin's School of Drama, Film and Music, further strengthening Irish educational ties with India." Guess we can expect to see Bollywood overrun with Irish graduates soon. Meanwhile, an investigation has been launched into exactly what 'vice' and what kind of 'global relations' the Provost is promoting.
ETT has opened with a record Rs 33 crore on India's independence day. Remains to be seen if Yash Raj Films' next, starring Shahrukh Khan will break that record. Over to you, dearies. Let the debate begin. Who will have the bigger hit – Salman or Shahrukh? Or will Aamir Khan quietly trump everybody as usual with Talaash?