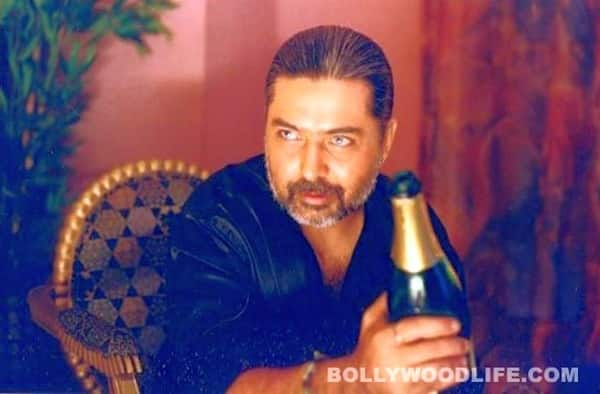 Vikram Kapadia on his TV show Bisaat Rishton Ka, his new play The Greatest Show on Earth, and writing for YRF Television
(Continued)
So that is how Bisaat Rishton Ka (Kurukshetra) happened. What is it like working on a TV production of filmmaker Vikram Bhatt? "I play a billionaire businessman in Bisaat Rishton Ka. It is a project for Airtel DTH that has been shot on RED camera. My co-stars include Natasha Sinha who is a lovely actor and Richa Pallod. The first few episodes were helmed by Vikram Bhatt, and now Sohail Tatari, the director of Summer 2007, has taken over. It's been a good experience so far," he says, reflecting, "I don't know who would pay to watch a Vikram Kapadia on DTH, but the script has a certain sensibility. It's written by Vinod Ranganath who doesn't fall under the TRP crap. The show is not overly melodramatic. It has no unnecessary pans and close-ups. It's more real."
And what about writing for TV? Does he enjoy the process? "Any creative process is equally satisfying. I prefer to direct what I have written. That's the only way I can do justice to it. It was good writing for Yash Raj's Kismat, as in they are very professional. But, in Bollywood, YRF does not respect its actors." Really? Aren't they the ones who 'make' these actors? Shahrukh Khan, for example. "Yeah, but they got him when he was cheap," quips Vikram.
Having starred in landmark shows like Banegi Apni Baat, Rishtey and the like in the '90s, the actor in Vikram is not too happy with the current scenario. "They tell me they have to dumb down (the shows) for every village in the country. It's these MBAs. There is a lack of awareness, decorum, compassion and etiquette in them. Even the way TV people are walking and talking is very sad. Maybe I am old, but I am a child at heart…Even the news reflects the same TV sad scenario," says Vikram.
But theatre is something that he cannot leave behind. Perhaps due to his training in ballet and ballroom dancing, he was approached for to direct a dance drama based on Kathak and Kalaripayattu. Vikram looked really enthusiastic about it, but the project didn't work out. He has moved on to a new play based on reality TV, called The Greatest Show on Earth.
Vikram gets talking about Satyadev Dubey, theatre veteran who passed away in December 2011: "He was a great friend. Just listening to him for hours on end was an education. He was also a great critic and he was not patronising. It's a great loss and we all miss him."
He also admires Naseeruddin Shah, a co-worker: "He has moments of genius. He is true and honest to his work and his sense of rationale is very strong. There is nothing wishy-washy about him. He is the one who taught me about 'actor's discipline'. We had co-directed Julius Caesar in the '90s." So, did he like Naseer in The Dirty Picture? "Let me not comment on it. He has something cynical about him and at the same time he is enjoying himself in a Sivaji Ganesan kind of character. Everything in The Dirty Picture is very contradictory. Sensibiltiywise it is better than most films today but it is one-dimensional. It has done injustice to a classic theme. They could've gone for the Golden Globe and the Oscars. The subject didn't get an opportunity, I feel. Vidya Balan is capable and has worked on her character, but she is too sophisticated for the role."
Vikram signs off revealing his compassionate side, saying he needs to tend to his cat Othello who has not been keeping well.
P.S.: Othello passed away on August 5, 2012. "A huge chunk of my heart is gone forever…," wrote Vikram on his Facebook page.
PREVIOUS: Amitabh Bachchan tends to imitate himself: Vikram Kapadia & Vikram on Bombay Tallkies, Anna Hazare and theatre &