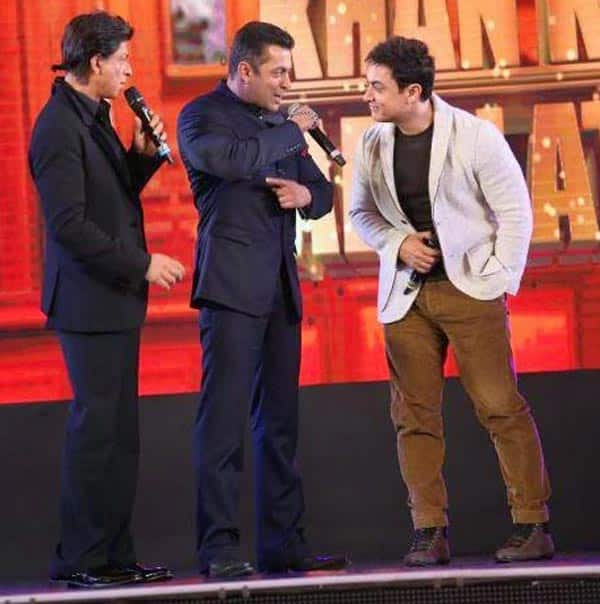 OMG, OMG, OMG!  did we get this right?
So, Salman Khan, Shah Rukh Khan and Aamir Khan are all set to come together once again and RECREATE history. Yes! that sure is a treat to all their fans. Right guys?
According to a latest report, Prime Minister Narendra Modi has taken it upon himself to bring the three mighty Khans together. Yeah, on the occasion of him completing two years in office, he has organised a huge star studded bash and has invited Salman, Shah Rukh and Aamir for the same. Isn't it awesome?
Last time, the three Khans came together for Rajat Sharma's Aap Ki Adalat show in Delhi. Together, they brought the whole house down with their masti and antics. Though they are always pitted against each other, they have set example by being friendly and warm towards each other personally. This bhai chaara between them is rather cute. It just goes on to show how they look beyond their films and appreciate each other the people they are.
It would be indeed interesting to see the three Khans together again. Who knows it might just inspire a filmmaker to cast them together. Wow! we are just praying that it happens soon on celluloid.