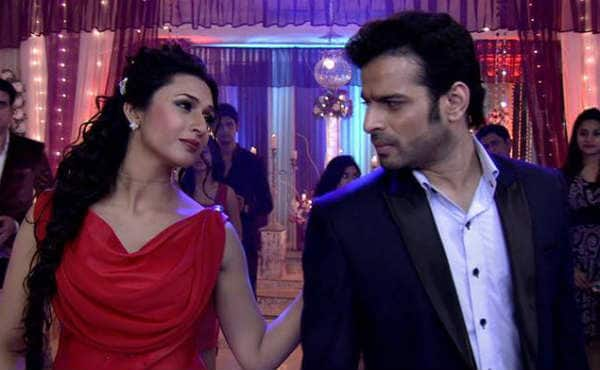 The loved couple on Yeh Hai Mohabbatein seems to be taking each other by surprise
Raman (Karan Patel) pleasantly surprised Ishita (Divyanka Tripathi) when he made a speech in Tamil. And now we hear that Ishita will stun Raman by making a speech in Punjabi. However, all her plans to surprise Raman and everyone else will be failed, thanks to Shagun (Anita Hassanandani). As soon as Ishita starts her speech, Raman gets a call and leaves the venue. He reaches a hospital, where we comes to know that Shagun has tried to commit suicide. Aditya tells the cops that Raman, is responsible for Shagun's this condition. Mr Bhalla is unaware and soon realises that Shagun planned this to take revenge from him and ruin Ishita's surprise. The doctor comes out of the operation theatre and declares that Shagun is out of danger and she can give her statement now. Shagun tells the cops that is was a mistake on her part. Raman goes inside Shagun's room to meet her, where she reveals that this is a trailer of  her response for him having insulted her. She also threatens him that she will put him behind bars.
On the other hand, Ishita feels terrible that her hubby didn't bother listening to her special speech and rebukes him on his return home. But, she is happily surprised to know that Raman had indeed watched her entire speech live through the phone. Well, the situation seems in control as of now, but Shagun has some evil plans to ruin Raman and Ishita's peaceful life. Will she succeed in it? Keep watching this space for all the updates on Yeh Hai Mohabbatein!