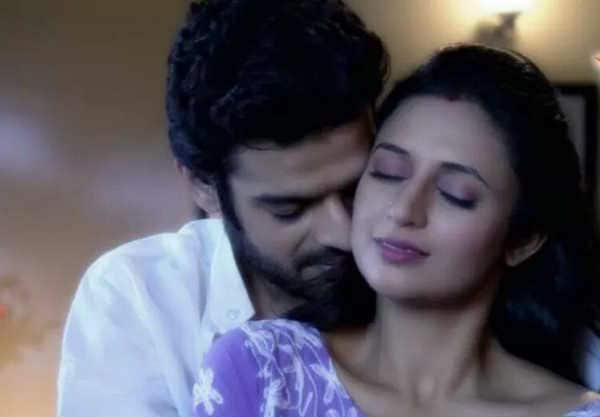 It seems like Yeh Hai Mohabbatein has some interesting twists in store for its viewers
Raman (Karan Patel) didn't just shock wife Ishita (Divyanka Tripathi), but also his fans when he chose to dance with ex-wife Shagun (Anita Hassanandani) at Mihir's sangeet party. Now we revealed this to you yesterday, however there's more here than meets the eye. Shagun feels that Raman is still very much in love with her and hence hasn't got intimate with his present wife Ishita. She even confronts Raman about the same. Shagun is elated and also pleasantly surprised when Raman chooses her over Ishita for a dance. This despite the Emcee announcing Ishita and Raman's names. However, unlike what Shagun believes this is just another act on Raman's part to burst Shagun's bubble.
However, it's not just Shagun who is upset about Ishita-Raman's romatic dance, but even his sister Simmi is unhappy watching her bhabhi and bhaiyya's growing pyaar for each other. And while her daughter and son-in-law are having a lovey dovey time, Mrs Iyer and Mr Iyer are facing some problems thanks to Mrs Bhalla. When Ishita's mom realises that Raman's mother tried to create disharmony in her marriage, she decides to avenge her. She sends out a bouquet of flowers to the Bhalla house with an anonymous love note addressed to Mrs Bhalla. Now tables have tuned and Mr and Mrs Bhalla are facing the same situation as Mr and Mrs Iyer.
Like Mihir and Mihika, will Ishita and Raman too realise their true feelings for each other in the coming days? Watch this space for all the updates on Yeh Hai Mohabbatein…