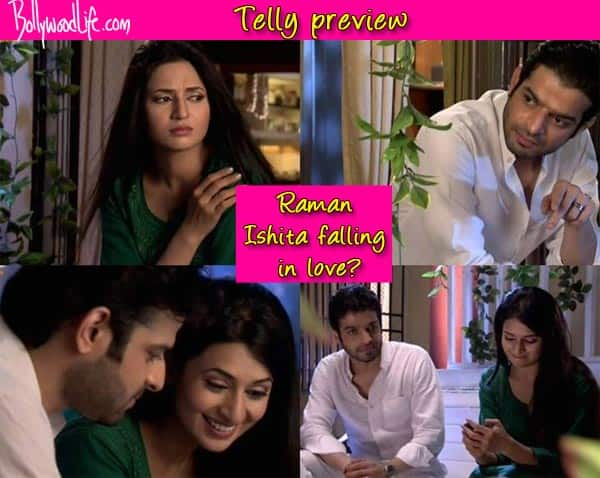 The two share a unique relationship based on their mutual love for little Ruhi
Ishita (Divyanka Tripathi) and Raman (Karan Patel) came together thanks to situations. Their marriage was more like an arrangement and an understanding for Raman's daughter Ruhi's well being. However looks like love is finally seeping into their equation. Why do we say so? Here are some signs that suggest that the duo is taking baby steps towards falling in love…
Like most matured love stories, Ishita and Raman's equation lacks PDA, however we found few signs that suggest cupid has struck both the parties…
They are all eyes for each other: This is a couple that looks out for each other in good and bad times. While Ishita understands her husbands temper, Raman is aware of his wife's intelligence and innocence. Off late the duo has been exchanging lovey- dovey glances too.
Watching your love sleep: Recently we caught Raman watch his wifey sleep in peace at his residence. Before that, while the duo was in the hospital nursing Mrs Iyer, Ishita dozed off on his strong shoulders. A tired Raman too found bliss and nestled on Ishita's comforting nape.
All about loving your family: Ishita has always considered Raman's family's well being, she's the ideal bahu catering to everybody's needs. Raman too is a doting son-in-law who is always there for the Iyers and respects his in-laws immensely.
Love is all about waiting: While Raman might not know that Ishita waited till late in the night for her hubby to return. We all saw how she stayed awake to accompany him at the dinner table. She not only knows his likes and dislikes when it comes to food, but also loves to steal those precious moments in their busy lives.
Love is a night walk together: In a sleepless night, nothing helps like a romantic company. With Raman finding it difficult to put Ruhi to bed and Ishita disturbed about her mother's accident, the duo stepped out at the same time and decide to go for a walk. Clearly, they seem to enjoy each others company and wanna share everything with each other.
BollywoodLifers, like us do you also feel that Raman and Ishita are falling in love? Looks like finally there will be mohabbat happening on Yeh Hai Mohabbatein…