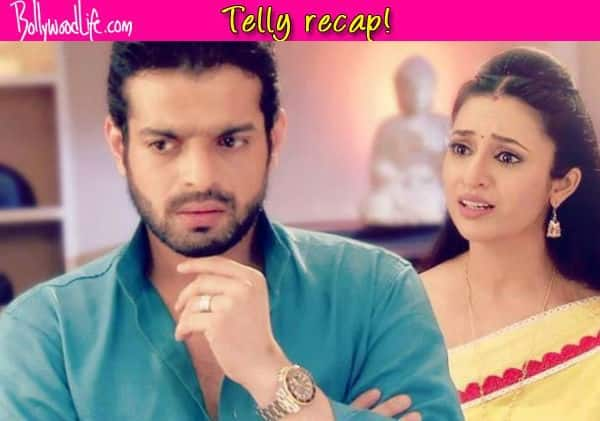 Now that the cat is out of the bag and Ishita's trust in her husband is shattered, she has a new situation at hand
A drunk Raman (Karan Patel) creates a ruckus at their society. He's blaming himself for being a selfish man who has broken Ishita's (Divyanka Tripathi) heart. Raman continues to rant about how he is majboor and wants to protect his son Aditya. Everyone witnesses Raman's drunken blabber including his own family, Mr Iyer and Mihika. Finally Ishita comes down on seeing Raman in an inebriated state. She insists on him coming home, however he refuses and goes about admitting his follies.
However, Raman still doesn't reveal the reason why he lied to his wife. A frustrated Ishita leaves Raman in his drunken state and goes inside on her mother-in-law's insistence.
On waking up Raman realises that Ishita is pursuing her mother's hit-and-run case and has hired a lawyer. He soon finds out that his family is supporting Ishita in this matter. He's speechless and  knows that his wife is right.
Will the new court case further cause distance between Ishita and Raman? Watch this space to find out what unfolds next on Yeh Hai Mohabbatein….