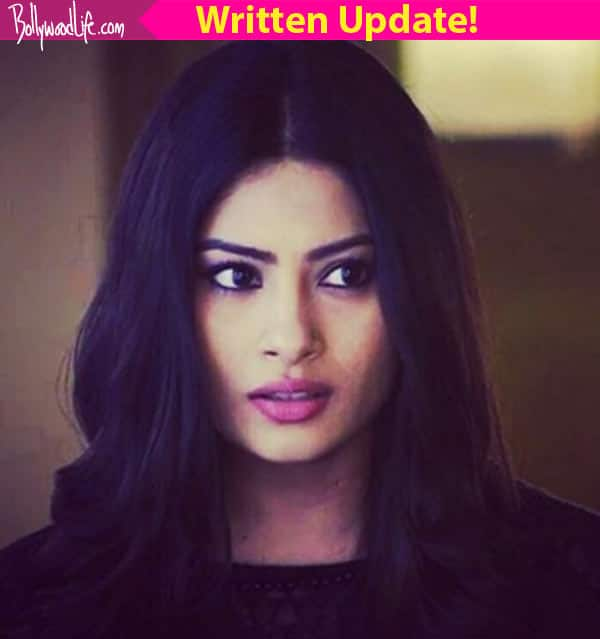 Raman (Karan Patel) wakes up and goes and hugs Ishita (Divyanka Tripathi). Ishita says she wants to talk about Aaliya. Raman gets annoyed and says he doesn't want to talk about her. Ishita asks why is he getting angry. He says it was their decision to send Aadi there and bring Aaliya here. She asks him not to avoid this problem. He jerks off her hand and he leaves. She falls off the balcony. Raman suddenly wakes up and realises that he was seeing a dream.
He goes out and starts looking for Ishita everywhere. The entire family gets up and starts looking for Ishita. Raman gets angry that she left the house without informing anyone. Ishita, Aaliya and Ruhi come back home from their jog. Raman starts shouting on Ishita. Aaliya interrups and says they had gone for morning jog. Raman shouts on her and asks not to interrupt. He starts yelling on Ishita for not resting. Aaliya says they had gone for a jog as it's good for her health. Raman gets angry. He shouts on her and leaves. Ishita asks Aaliya to not take his words to heart. Aaliya leaves.
Ishita enters his room. He asks her not to go anywhere without informing him. He hugs her and tells her he got scared. Ishita tells him that she is fine and asks him not to worry so much.
Pati finds it difficult to find things in Shagun's (Anita Hassanandani) kitchen. Shagun comes and offers help. Pati says she is not able to find anything in her kitchen. Shagun says she will call and order some grocery. Pati says she should go and buy the stuff herself. Aadi comes and says he will go to the grocery and bring all that she wants. Pati gets happy. Bandu Chetti comes and invites them for her and Bala's pooja. She asks Mani to come. Pati assures her that everyone will come. Aadi drops him off. Chitti asks him to take care.
Raman asks Neelu why is the food so bad. Ruhi tells him that Aaliya has made the food. Raman scolds her for cooking food and says its pathetic. Aaliya shouts at Raman and says he has eaten from the wrong bowl. She says the bland food is for Ishita. She leaves. Raman's father says finally they found someone who could defeat Raman. Ruhi enters Aaliya's room and gets shocked to see her packing her bags. Raman comes and asks her not to leave the house. He says he realised that he went a little over the board. They get happy. Pati calls Aaliya and asks her if everything is fine.
Aadi, Aaliya and Ruhi meet at a restaurant. Aadi asks how did she manage to shut Raman. Bandu chetti comes and welcomes Raman and Ishita. Ishita congratulates her and hugs her. Chitti says everyone will have to keep fast. Raman gets shocked. Chitti says they will have to attend the pooja. Chitti and Ishita discuss Aaliya's incident. Chetti decides to introduce Aaliya to Shrevu.
Shrevu comes with a packet of chips. Aaliya and Ruhi motivate him to play outdoor games instead of playing video games. Chetti comes and serves fried chips. His grandmother comes and starts scolding Aaliya for stopping his grand son to eat. Ishita comes and gets confused. Dadi asks Ishita to ask her guest not to interfere in their personal matters. Aaliya asks her to speak softly as Ishita is not well. Dadi yells at everyone and says she doesn't care about anyone's health. Aaliya loses her calm and shouts on her. Raman comes and see this.
Ruhi puts a bowl of milk on the gas. The milk starts boiling. She tries to out down the bowl but the hot milk spills on her hands.Also Read: Yeh Hai Mohabbatein full episode 17th October 2016, written update