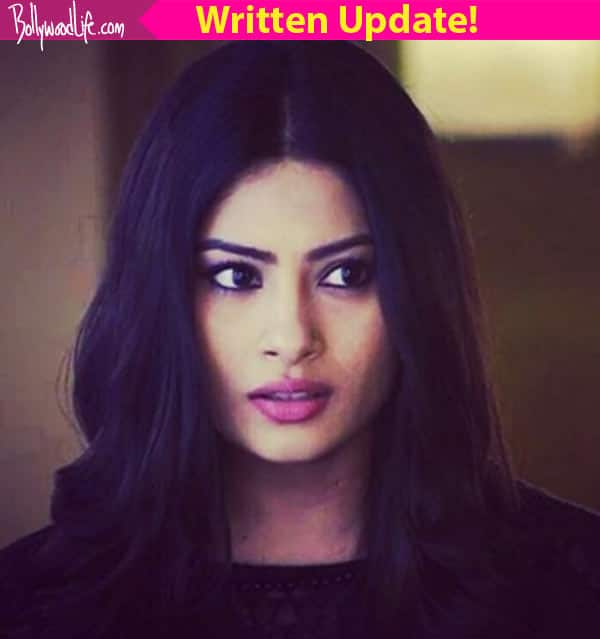 Raman (Karan Patel), Ishita (Divyanka Tripathi), Santoshi and Mrs. Iyer discuss Pihu's (Ruhanika Dhawan) party. Ishita tells him that she is happy that she could go close to Pihu. Abhishek (Vivek Dahiya) calls Raman and asks him to come to police station. Raman rushes to the police station with his family. Abhishek tells him that the culprit wants to confess his crime. Police men bring Aadi.Raman gets surprised. Ishita asks him whom did he see. Aadi says he wants to confess that he attacked on Aaliya.
Ruhi goes to Sengar's house dressed as Ruhaan. Ishita asks Aadi to tell the truth. She tells him that she knows he couldn't have done it. She asks Raman to tell him to not lie. Aadi shouts and says he has done it. Mani comes and slaps Aadi. Ishita pulls him back. Ishita cries and requests the police that Aadi is lying. Raman says he has comfessed his crime and asks her to calm down.
Ruhi tries to talk to Mrs. Sengar's daughter but she doesn't speak. Her mother tells Ruhaan that she had called her not her daughter because her songs are the only thing that makes her happy. She pleads her to make her daughter happy.
Aaliya asks Aadi to talk to her. Mani tells her that she should not talk to a criminal. Shagun (Anita Hassanandani) comes and scolds him. He blames Raman for his bad temper. Aadi shouts and asks them to leave him. They leave. Raman comes and scolds him. Ishita asks Aadi that why is he lying. She tells her that she knows he is lying and asks him to tell the truth. Aadi cries.
Ishita tries to talk to Aaliya but Mani stops her. She asks him to let her talk to her. She asks her why is he behaving like this. Aaliya tells her that they have been going to a psychiatrist and tells her that Aadi told her that he saw some one attacking on her. Ishita gets confused and asks her to not tell anyone. Mani takes Aaliya away.
Ruhaan tries to impress Sengar's daughter. Mr. Sengar comes and tells him that its pointless. Ruhaan tells him that he wants to try one. He then removes her cap. Mr. Segar gets shocked. He asks Ruhi what is she doing here. She tells her that she is Ruhaan, the pop star. She apologises that she couldn't bring a smile on her fan's face. She tells her that it's true she came for Raman and Ishita but after seeing Kanika she actually felt like making her happy. She cries.
Aadi feels guilty for breaking everyone's trust in the family. He recollects the person he saw. He promises himself that he will never let anyone come to know th who has done it.
Also Read: Yeh Hai Mohabbatein full episode 22nd September 2016 written update