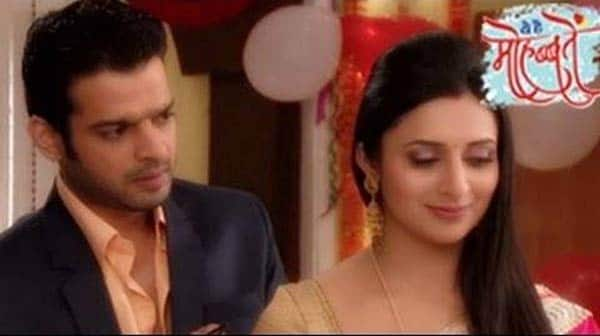 After having shared a lot of ups and downs in their marriage, the couple has finally started developing feelings for each other…
So far on Yeh Hai Mohabbatein we saw that Ishita (Divyanka Tripathi) and Saroj (Shahnaz Rizwan) successfully manipulate Simi (Shireen Mirza) who then makes Param (Anuraag Sharma) swear on her and their daughter to not borrow money from Ashok. Param reluctantly gives in and takes some loan from the bank but also worries that now he'll have to find another source of money.
Sooraj, on the other hand, convinces Ashok (Sangram Singh) to not waste money on Aditya's education since he is Raman and Shagun's (Anita Hassanandani) son and not his own. Aditya and Raman (Karan Patel) who enter while the conversation is still on are very disturbed on hearing this. Raman later calls Shagun to give her cash for Aditya's course.
At home, Raman taunts Param for not having given the decided amount of money yet. Ishita asks Raman to avoid saying disrespectful things to Param in front of Simi as it hurts her deeply and they don't want that to happen.
In the upcoming episode, Madhvi (Neena Kulkarni) will be seen peeping through the door of her house to make sure that Param and Simi have left. She will then call the carpenter to the Bhalla house in order to break Simi and Param's bed as part of her plan to trouble Param. Unfortunately, this time again, she gets it wrong and mistakenly breaks Raman and Ishita's bed.
How will Raman react to this? Will he be furious or will he let go of it is yet to be seen. Stay tuned to this space to know how it turns out.