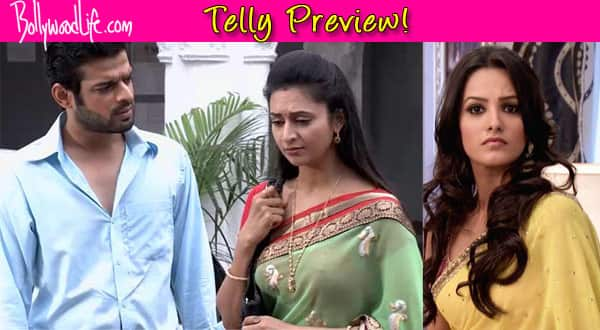 Shaugun has framed Raman. How will Ishita punish her? Read on to know more…
In the last episode, we saw Raman (Karan Patel) and Ishita (Divyanka Tripathi) sharing an intimate moment in the shower. Ishita was seen coming to Raman's aid when he called her for help, following the stoppage of water. The duo however was seen sharing a sizzling moment while getting drenched under the shower, as the water started pouring again. On the other hand, events of the day took a turn with Raman learning about the rumours in the media, stating that he was responsible for an attempt to carry out female infanticide. The episode ended with Raman and Ishita finding out that the media was informed about the same by Ashok (Sangram Singh) and Shagun (Anita Hassanandani).
In the upcoming episode, we will see Ishita convincing Raman that she doesn't believe he is a at fault and vouches to teach Shagun a lesson. She will be seen confronting Shagun about her filthy move against Raman. Ishita will call Shagun ruthless for not thinking about Ruhi while framing Raman. She will further tell her that due to her senseless game, Ruhi would have to be a victim of bullying at school. She will conclude by saying that instead of Shagun, Raman should have attempted to save Ruhi, and the same would be heard by him.
What will happen next? How will Shagun react to Ishita's outburst? Stay tuned to find out right here on BollywoodLife!