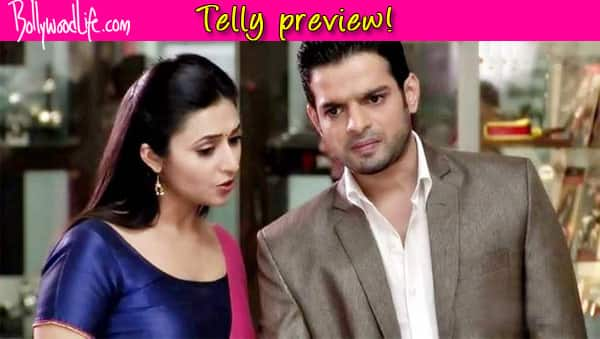 There has been a clear cut demarcation of the good and bad on Yeh Hai Mohabbatein, however in the coming day a lot will change
Ishita (Divyanka Tripathi) and Raman (Karan Patel) have been running from pillar to post to find out the real culprit in Mrs Iyer's hit-and-run case. While their guess was that it was Parmeet (Anurag Sharma), initially fingers were pointed at Raman's younger brother Romi. However, the real villain's face is hidden well. However, we hear that the truth will be out soon and it will not just leave Raman and Ishita shell shocked, but also the viewers. Shagun (Anita Hassanandani) and her husband Ashok chose to support Parmeet after he was ousted from the Bhalla paivaar. And both Ishita and Raman feel that it is Simmi's husband seekeing vengeance from Ishita by hurting her mother. But, the real villain in Raman and Ishita's life is Mihika's to be husband and Raman's friend Mihir.
The twist in this tale is that Mihir is Shagun's brother, who has stood by Raman only to seek revenge on behalf of his sister. He even plots Mrs Iyer's accident and is still hopeful that his sister and Raman belong together. He's trying hard to spoil Raman and Ishita's life, but will he succeed? Well, we certainly hope not.
For more updates on Yeh Hai Mohabbatein, do come back right here!