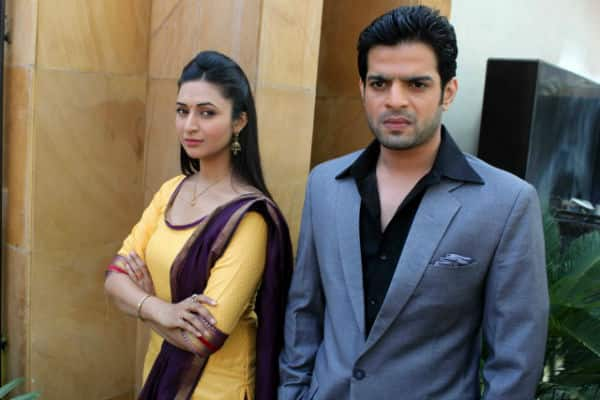 To marry or not to marry… it's a big decision and the duo have to weigh all the sides and reasons to tie the knot. We wonder if they will come to a unanimous decision in this lifetime…
It has been established that the custody case of Ruhi will not go in favour of Raman Bhalla (Karan Patel) without Ishita Iyer's (Divyanka Tripathi) help. Not to forget, that Shagun (Anita Hassanandani), will do everything in her power to keep the father-daughter awat from each other.
The good part is, that Ishita is attached to the little girl and vice versa; in fact, the court has even her to give her opinion on who will be the better parent for Ruhi. In such a situation, Ishita and Raman's fathers – Mr Iyer and Mr Bhalla came to the conclusion that the two should marry to stay with Ruhi.
Now the problem is, that Ishita and Raman cannot stand each other and look for opportunities to humiliate the other person. In such a situation, how will they marry? Afters thinking over the proposal from the dads, Raman agrees to marry, but Ishita has a few concerns and conditions. Now frankly, we thought she would put up a no sex policy, dedicated time to the child or even their living situations as conditions, but this one came as a big surprise to us.
Ishita's sister Mihika (Mihika Verma) and Raman's almost brother Mihir (Raj Singh Arora), were in a relationship and were about to marry. However, a family feud forced them to go separate ways and in due course, an MMS with Mihika in a compromising state was made viral. Obvious doubts went to Mihir, who claimed he did not do it. Now Ishita demands that she will marry Raman, if Mihir accepts that he leaked the MMS video.
We truly wonder where is the logic in that, but daily soaps don't really run on logic, no? So, will Raman agree to this absurd condition or will he risk losing his daughter. We wait to find out!