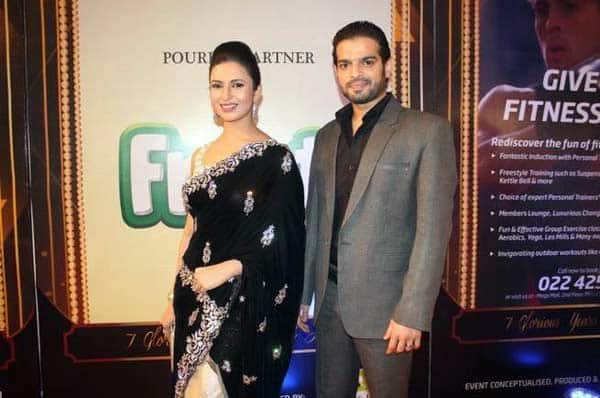 Last we saw was Raman's plans to impress wifey fall flat…
Ishita (Divyanka Tripathi) far from accepting hubby Raman's (Karan Patel) expensive necklace finds it tacky. Now if that wasn't enough to make Mr Bhalla angry, the innocent South Indian babe feels that the necklace worth almost Rs 5 lakh doesn't go with its price tag. And rubbing mirchi on Raman's wound, Ishita even accuses him of sending an assistant to pick this special present. While Raman is clearly upset about all the allegations hurled at him, his jealous streak just shows off when he asks his 'tacky' Madrasi wife to go show it to her brother-in-law Bala, who Mr Raman Kumar Bhalla is extremely jealous of. Read on to find out what happens next…
Ishita soon realises her mistake when Mihir reveals to her that the necklace was personally picked up by Raman and he spent hours to design it personally. Regretting her mean statements she decides to apologise to her husband. She calls Raman to a coffee shop in the pretext of discussing something important. However, the much planned apology goes for a toss when she spots Romi and Mihir's fiancee Trisha together at the same place. Ishita confides in Raman about her suspicions, she tells him why Romi and Trisha's relationship is bothering her. Raman however is not only angry but extremely upset when Romi and Trisha come to their table and reveal that they are together to meet a DJ friend for sangeet ceremony preparations.
Mihir who is finalising the details of his trousseau with Mr Tandon realises that he is still very much in love with Mihika and cannot get his eyes off her. This isn't unnoticed by Mr Tandon who threatens to ruin Raman and him if he ever thinks of backing out of this wedding.
Later, Raman dressed in a Tuxedo makes a grand entry to the sangeet and loves all the female attention he gets, until he sets his eyes on wifey. Raman is smitten by Ishita the moment she enters the venue looking absolutely beautiful and ravishing. Is Raman just impressed with his wife's classy choice or is he actually falling in love with her now? Bollywoodlifers, is Raman attracted to Ishita?
Do come back for more updates on Yeh hai Mohabbatein…