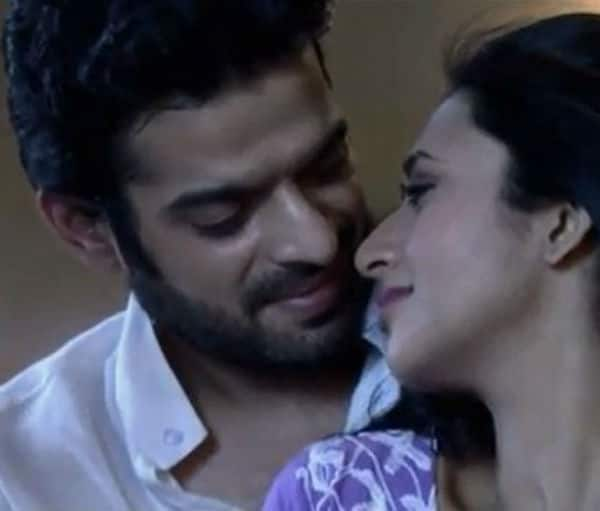 Despite many attempts from Shagun her ex-husband and his new wife seem to be getting closer
Ishita (Divyanka Tripathi) and Raman's (Karan Patel) growing fondness for each other hasn't gone unnoticed by Shagun (Anita Hassanandani) or then the viewers. And now thanks to Raman's ex-wife he's even more drawn towards his new wifey. Why do we say so? Read on to find out…
In last night's episode we saw how meticulously Shagun plans to defame Ishita and Raman before their common circle of friends. She not only projects Ishita as a home breaker, but also ensures that she created misunderstandings between Ruhi's parents. However, while Shagun is already celebrating the duo's split, Raman and Ishita are on a late night date at a roadside parantha joint, sweet na?
According to Shagun's plan she ensures that Ishita sees Raman and her reminisce their good old days together. Ishita even looks hurt on hearing Raman confess to Shagun that he can never experience the joys of fatherhood with his present wife. Shagun is glad that Ishita has overheard their conversation and imagines that the two will never ever come close in the future.
But, Ishita confronts Raman about his discussion with Shagun and he promises to always keep Ishita informed about all days important in not just Ruhi's life, but also as far as his elder son Aditya is concerned. That's not it she also tells Raman not to insult Shagun as she's his children's mother. After an emotional confrontation, Raman decides to take his wife to indulge in some late night paratha feast by the road. And what follows are a few romantic glances and many moments of shared happiness between the two. Love struck, are they? We certainly think so, what about you?
BollywoodLifers, for all updates on Yeh Hai Mohabbatein do come back right here…