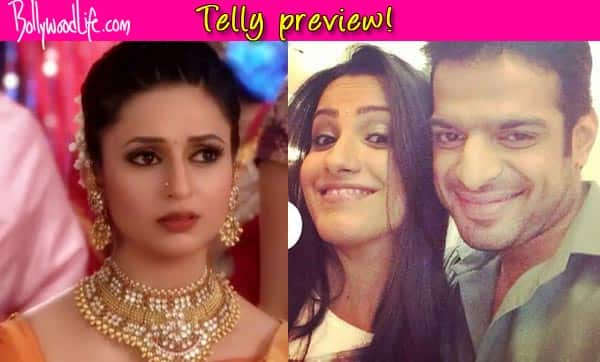 Mrs Iyer's worst fears might just come true in the coming episodes
Ishita's (Divyanka Tripathi) smooth sailing with Raman (Karan Patel) has come to an end. In the last episode we saw how a emotionally shocked Raman has promised his son Aditya that he will protect his mother. Shagun (Anita Hassanandani) has suddenly realised that she has a trump card against Raman and that is their son, who she promises to use to destroy her ex husband. While guilty Raman has been hiding the truth from wife looks like trouble is in store for him right around the corner.
The buzz is that in the coming episode we will see Ishita catch Raman and Shagun together. And that's not it when Ishita quizzes Raman about his whereabouts he lies to her. Ishita suspects something is wrong. Will she suspect that Raman is back with Ishita or then find the truth behind Raman's silence?
Will Shagun succeed in seeking her revenge from Raman and destroy his marriage? Or will Raman realise Shagun's true intentions? Watch this space for all updates on Yeh Hai Mohabbatein….