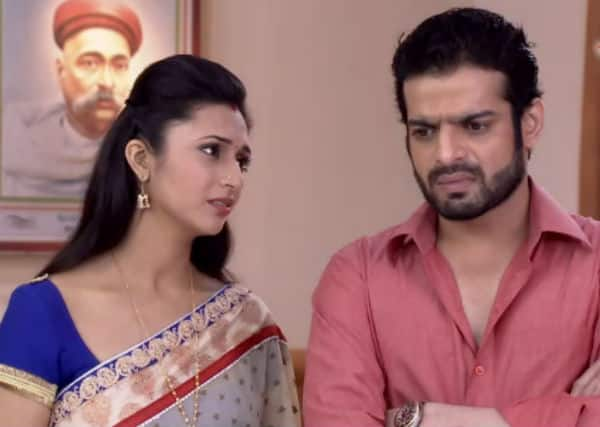 We've often seen on the show how Raman Bhalla is a protective husband
Karan Patel turned a real life hero for onscreen wife Ishita aka Divyanka Tripathi recently. It seems that a drunkard was harassing our heroine on the sets of Yeh Hai Mohabbatein, when Karan turned a knight in shining armour for our damsel in distress. While we have witnessed a scene like this between the couple several times on the show thanks to Simmi's lecherous husband Parmeet, this situation took place behind the cameras.
Divyanka like her onscreen character Ishita is a peace loving gal and confirmed this real life episode, she said, "I am not a violent person, and I had decided to carry on with my shoot. Yet when Karan stood up for me, it felt good. Somewhere in my heart, I wanted someone to teach that [drunken] man a lesson."
Karan too expressed his disgust about the whole incident and said, "I can't tolerate such ill-mannered people, and especially those who misbehave with women. Just because a woman doesn't say anything doesn't mean you can humiliate her. It's high time we learnt to respect women and stand up for them."
Well, looks like our angry young man has managed to impress Ishita both on and off screen with his heroism.