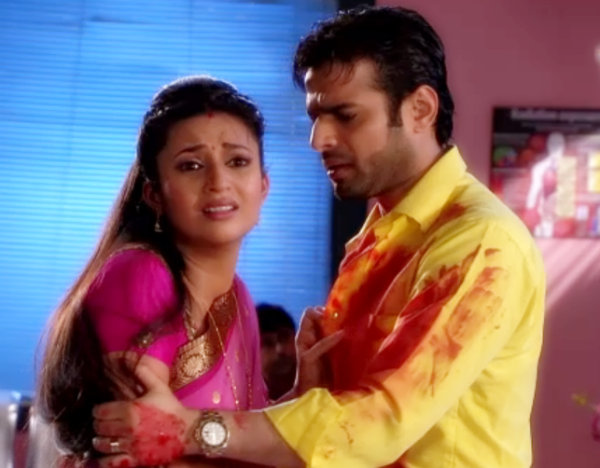 It is in trying times that the strongest of relationships blossom
Ishita (Divyanka Tripathi) and Raman (Karan Patel) are coming closer. After confronting Romi below her residence, Ishita threatens him. When shed gets to the hospital she witnesses a scene between her husband and father. Mr Iyer realises that his mediclaim card has expired and hence cannot pay the fee. Just as he is thinking of an alternative mode to pay towards his in-laws too. While everybody leaves Raman and Ishita stay back to look after Mrs Iyer. They reminisce their childhood days and talk about happy moments as kids. In his attempt to relax his wife Raman tells his bachpan ki kahaanis, he tells her how when Adi was born, he slapped the doctor for hitting him on his buttocks. Ishita reveals that her mother wanted to name her Matangi.
On the other side Simmi asks Romi to run away and hide in Bunty's farmhouse. She's sure that Ishita will send him behind the bars. Mrs Bhalla on returning from the hospital enquires about Romi's whereabouts from Simmi, who not only defends her brother, but also swears to keep him away from trouble.
To Ishita and Raman's relief Mrs Iyer regains consciousness and are ushered into Mrs Iyer's room by the nurse. Mrs Iyer reveals to Ishita that Romi was the one who made Mihika's MMS, which leaves Raman's wife shocked. To find out what happens next on Yeh Hai Mohabbatein, come back right here!