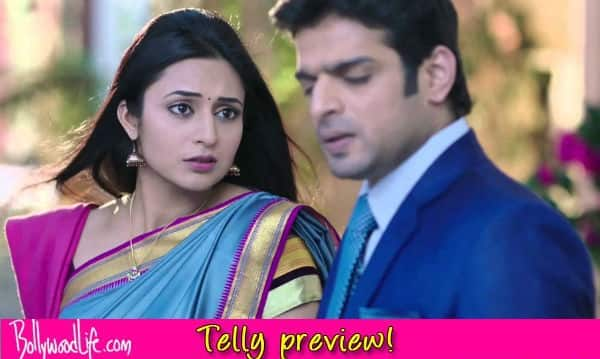 Last we saw how the couple makes a dashing entry at the party thrown to celebrate young entrepreneur Mr Bhallas success
Raman (Karan Patel) and Ishita (Divyanka Tripathi) complimented each other perfectly in their attire and attitude. While one is the cool, calm and composed the other is temperamental, hot headed and an angry young man. However, when they come together they create magic. So, for all those of you who have been waiting for love to finally happen tonight is the episode where Raman says, I love you to Ishita. Will she respond with the three magical words as well? Read on to find out…
There have been quite a few moments in Raman and Ishita's relationship, where we went awwww! But we all know that they have not yet confessed their true feelings for each other, which is possibly one disappointment. But, fans of the couple and this show must have been mighty pleased after watching the upcoming preview promo of the show. Raman is shown confessing his love for his wifey. Will Ishita respond with an 'I love you too'?
Considering the makers attempts to up curiosity quotient we will not be surprised if this is just one of their figment of imagination. Or even worse Raman's little prank on his biwi. With the amazing chemistry that this duo share on the show, we cannot wait to watch love unfold on the show!
For more updates on Yeh Hai Mohabbatein, do come back right here!