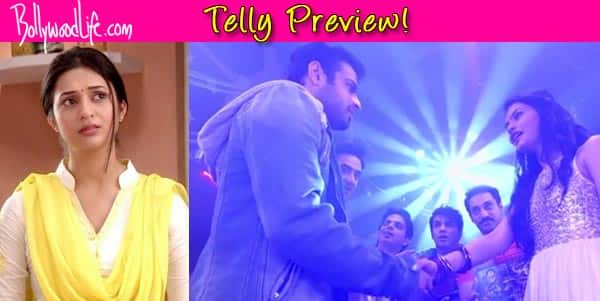 It's Mihir's bachelors party and the boys are a having a gala time sans their partners
Raman (Karan Patel) has lied to Ishita (Divyanka Tripathi) about a meeting with foreign delegates and joined his gang of boys Romi, Mihir, Bala and Neil for a bachelors party. With Romi taking charge of all arrangements there is no dearth of booze or babes. This despite Raman advising his l'il bro against it. Now Ishita and her sisters too are having some fun girlie time at home, however her hubby has got an indecent proposal of sex on beach from a girl at this party. Will Raman go all out at the party or his marital status stop him from crossing the line?
Last we saw how Ishita is putting all her best efforts to get Punjabi food right for her hubby and daughter Ruhi. We've seen how Mr Bhalla loves his paranthas and rajma with the perfect North Indian tadkaaa and so Ishita and Ruhi are out to get some cookery books from nearby store. Whil Ruhi has found a fan in expert chef Purnima it seems like there is more than food that Ishita should be worried about right now.
Raman's CEO status has earned him the attention of the girl at the bar they are partying. With Ishita's call interrupting this sexy conversation, we're yet to see if Raman will go out with the girl.  Well, so tonight's episode will prove if Raman Kumar Bhalla is a loyal husband? Or will he just instigate the girl to make Ishita jealous?
For all updates on Yeh Hai Mohabbatein do come back right here!