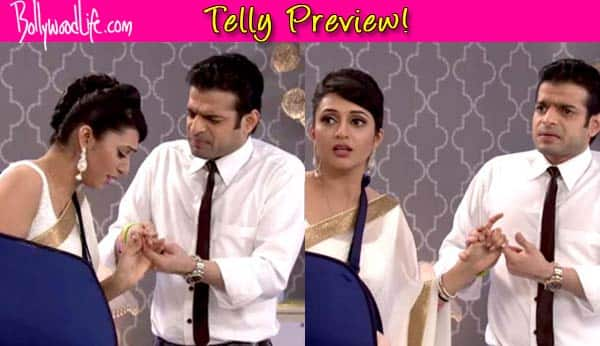 Disappointed with the fake proposal, well there is more in store…
Raman (Karan Patel) and Ishita's (Divyanka Tripathi) romantic moment where our angry young man Mr Bhalla confesses his love for his wifey isn't genuine. It was just a suggestion that doctor gave in order to divert Ishita's attention from the pain in her fractured hand. Well, how we wish that this mature love story had not retorted to such predictably gimmicky story line. In the upcoming promo we will see some more such moments, they are for real or not we're yet to find out…
Raman decides to play Ishita's knight in shinning armour when her assistant is busy making love with his wife who has just returned from her maternal home. Well, we ain't sure after watching this episode if there will be a fall or hike in the number of patients visiting doctor Ishita thanks to an inexperienced yet dashing dude like Raman Kumar Bhalla.
Anyway, BollywoodLifers and fans of Raman and Ishita's show can look forward to some sweet moments between the forever warring couple. Will they realise their true feeling for each other in one of these fake teasing moments. Well, you never know!
For ll other updates on Yeh Hai Mohabbatein watch this space!