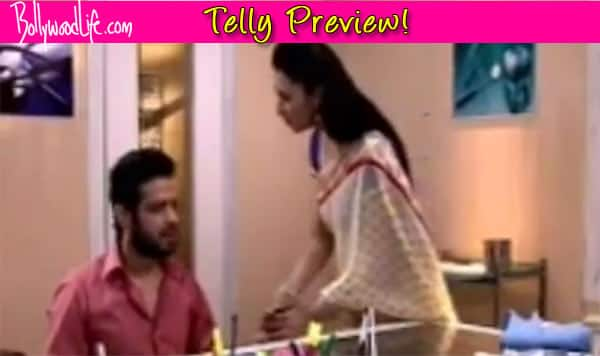 The truth is finally out in the open. If you are wondering how come love is in the air in such tense situation then find out what happens in today's episode…
The Bhallas, Iyers and even Shagun (Anita Hassanandani) is stressed when the judge announces that Adi will spend the night in children's remand home. While Shagun is busy blaming Ishita (Divyanka Tripathi), Raman (Karan Patel) seeks solace in her company. To their relief Adi's case is considered and transferred to family court. While everybody is happy, Bhallas are shocked to see amidst such tense situation Ashok proposes marriage to Shagun and gives her a 5 carat ring. Shagun too readily accepts this. 
Everyone is rejoicing the fact Adi is released, Ishita insists that Raman spends quality time with his son and instills the right values in him. Raman is pleased with his wife's care an concern for his kid. He decides to do something special in return and plans for a picnic. He reveals his plans to Ishita, who is over joyed. Little does she know that Raman had only himself and her in mind and asks Mihir to make arrangements accordingly.
Mihir teases Raman and is glad that his Bhai is finally doing something special for Ishita. Mihir informs Mihika about the same and they too make plans for an outing. On the other side we see Ruhi and Shravan involved in a heated discussion about Vandita's sonography. The big debate between the kids is where does a baby come from. Shravu tells babies come from mother's stomach while Ruhi feels they come from hospital. Amidst their little argument Ruhi leaves to get clarity from Ishita. Ishita gets Raman to answer Ruhi's tough questions, however he somehow manages to answer Ruhi.
The next morning , Raman gets up and starts getting ready for the picnic. On coming outside his bedroom he sees Ishita packing food, snacks, juices nd casually asks her why is she packing so many things. Ishita tells Raman how excited and eager everybody is to know about their plans. Raman is zapped to see his family dressed up and ready for the picnic. Clearly his romantic outing with Ishita has gone for a toss. But, when Raman and Ishita are together there is no dearth of romance. So, do come back to find out if Raman will manage to steal some intimate moments with wifey….