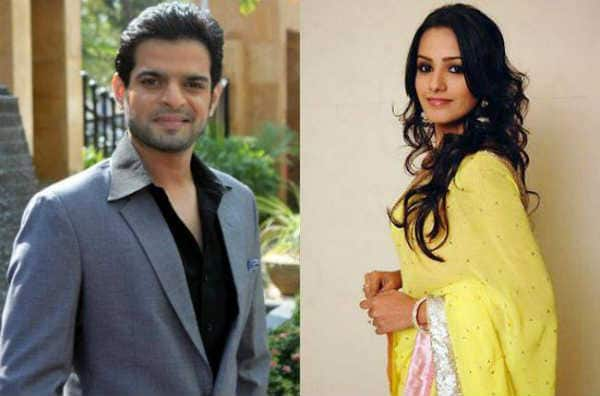 Just when we thought that Ruhi's parents are falling in love and coming closer, here's a little surprise that the makers of Yeh Hai Mohabbatein have in store for its viewers
Raman (Karan Patel) and Ishita's (Divyanka Tripathi) lovestory always had a villain – Shagun (Anita Hasanandani). And in the upcoming episode you will see the Raman and his ex-wife Shagun come together for a romantic dance act at Mihir's sangeet ceremony. So, will Shagun succeed in stealing Raman back from Ishita? Well read on to find out…After the diamond necklace fiasco, Raman and Ishita will now have another awkward moment all thanks to Raman's ex. Shagun who is trying hard to befriend Raman's family fails to impress Ishita's biggest opponent in the Bhalla house, Simmi. Shagun even tries hard to malign Raman's image before Mr Tandon, however the latter calls Raman 'a man of great character'. But Shagun's dream comes true when Raman chooses her over Ishita for a dance.
In the party Shagun talks to Raman, she feels that her ex-husband still loves her and that's why hasn't been intimate with Ishita as yet. To her surprise when an announcement is made for Ishita and Raman to take the dance floor, Raman chooses Shagun instead. And an elated Shagun is happy to see rival Ishita disappointed. Ishita is hurt and shocked by Raman's behaviour.
While Ishita has to fight new demons, Mihir realises his love for Mihika and is very upset watching his love dancing in Vibhu's arms. Also, trouble is brewing between the happy and very much in love couple Mr and Mrs Iyer, and the troublemaker here is none other than Mrs Bhalla. Not only does Mrs Bhalla get Mr Kakkad and Mrs Iyer talking at the sangeet, she also ensures that Mr Iyer takes notice of the duo chatting and feels jealous.
Looks like it's tough time ahead for couples on Yeh Hai Mohabbatein. So, will Shagun manage to create differences between Raman and Ishita apart? Or is Raman just trying to make Ishita jealous? Do come back to get more goss…