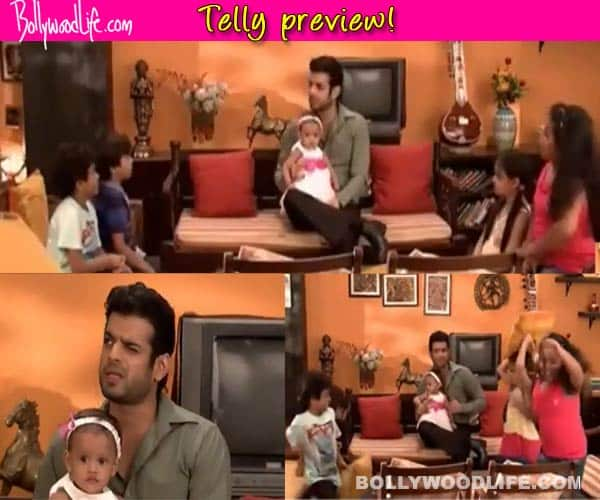 Looks like a father of two, Mr Bhalla is yet to perfect the art of parenting
With all the ladies out, Raman (Karan Patel) is stuck with the kids. And despite wife Ishita (Divyanka Tripathi) offering help Raman turns her down. Now when alone with the kids Bhalla lad realises that handling children is no child's play. Thanks to Mihir, Raman is in a situation that nobody can bail him out of. If his daughter Ruhi wasn't enough little Shravu too is ensuring that Raman is facing the toughest situation of his life. And baby Ananya is also to be handled along with the four little brats creating a havoc in the house.
While Simmi and the family return back from their ladies outing they see that their children and the house is a total mess. Raman is of course embarrassed by all this, but Ishita finds humour in almost every situation. Especially one that involves her Punjabi hubby.
And even as Ishita and Raman are engrossed in their happily married life, we know that the duo have a not so happy surprise in store. BollywoodLifers, do come back to find out what' the next twist in Yeh Hai Mohabbatein…