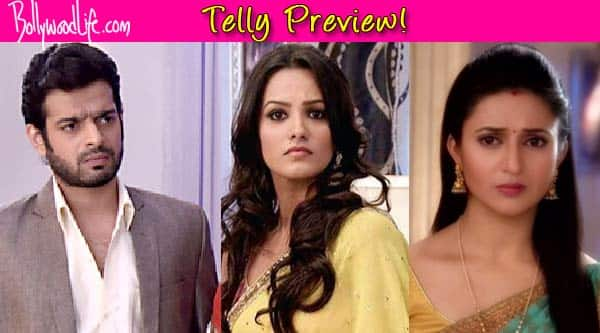 Shagun is finally getting what she wants
Ishita (Divyanka Tripathi) and Raman (Karan Patel) are no longer in talking terms. That's not it, contrary to reality Shagun (Anita Hassanandani) has even managed to get Ishita to believe that Raman loves Shagun and not her. Unlucky in love and determined to punish the culprit of her mother's hit-and-run case, Ishita now ready to take on her husband and his ex-wife. 
Mrs Iyer feels that her accident has affected Ishita and Raman's married life. She feels that withdrawing the case would possibly be the best way to resolve the growing difference between her daughter and son-in-law. However, both Raman and Ishita are reacting exactly the way Shagun wants them to. And despite not managing to win over Raman's love, Shagun's conspiracy to destroy her arch rival's relationship has succeeded.
On the other hand, Shagun seems to be willing to go back to her ex, and leave her boyfriend Ashok behind. And the one who's benefiting the most from all this melodrama is the slimy Parmeet, who's poisoning wife Simmi's mind against Ishita so much that she's willing to side with Shagun.
In tonight's episode we will see Raman pacify Adi and return home to find out that nobody has stayed awake to serve him hot food. Every time he is late, Ishita stayed back to help him with hot servings and gave him company, indulged in some friendly banter. However, Raman comes home and finds cold food in refrigerator, just when he is about to eat it Ruhi comes, and warms the food for him She lays the food on the table, and even makes him sleep.
Raman is touched by Ruhi's gesture. However, he is unaware that it is Ishita who has asked Ruhi to be by her father. The next day is awkward, there's a court hearing to attend and both Raman and Ishita are on opposite sides. While Raman leaves his home with Ishita, Shagun insists Ashok to not come along with her. What unfolds next? Well, do come back right here to find out all details of forthcoming episode of Yeh Hai Mohabbatein…