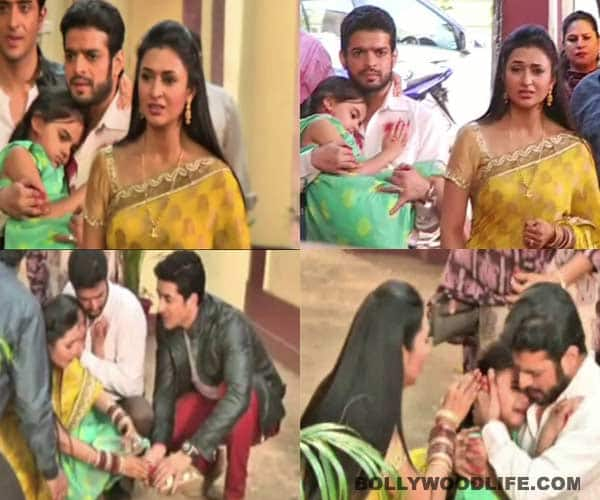 The little kid is the life of the Bhallas and if something was to happen to her, their whole world would come crashing down
Raman Bhalla (Karan Patel) and Ishita (Divyanka Tripathi) married for the sole purpose of Ruhi. In order to secure Ruhi's future and give her the love of a mother, the couple put their differences aside and got hitched.
Ruhi is Raman and his first wife Shagun's (Anita Hassanandani) daughter, but his ex-wife's lover recently told Raman that he was not the biological father of Ruhi. After hearing this, Raman has been depressed and perpetually angry. Unfortunately, he took out all his anger on the little girl and his new wife. Ishita warned him several times that Ruhi is beginning to fear him and fear was not good for children. But Raman gave it a deaf ear. Ishita had almost begun to believe that Raman truly never loved his daughter.
However, in the upcoming episodes, Ruhi gets attacked by a street dog. Drenched in blood, Ruhi will scream and cry in pain. Raman and Ishita will rush out to see their daughter hurt and blood oozing from her foot. Raman will almost be in tears seeing his daughter in so much pain, that's when Ishita will realise that her husband really loves Ruhi and his harshness is only on the outside.
Will Ruhi manage to get the couple to understand each other better? Keep watching this space to find out!