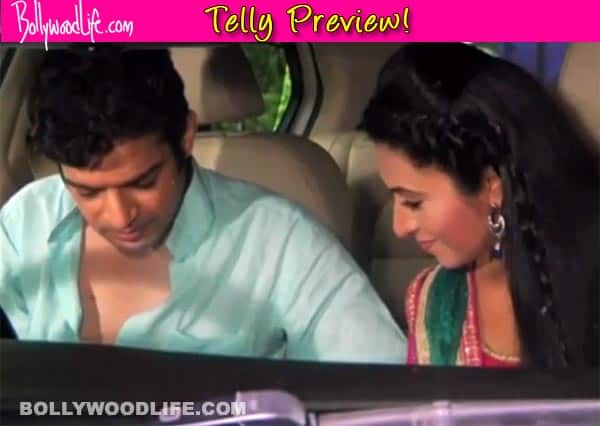 For those of them who follow Star Plus' Yeh Hai Mohabbatein will know the answer already
Raman (Karan Patel) and Ishita (Divyanka Tripathi) will finally go an outing, but will this be a family one or just a romantic getaway for the two love birds who have gone through ups and downs in the last few days. With Adi's issue sorted, Shagun (Anita Hassanandani) finding her soul mate in Ashok, who proposed marriage to her, Raman having discovered Ishita as his strength looks like things are finally falling in its place. As a gesture of his love and appreciation for Ishita, Raman wants to go to on of the best picnic spots with wifey, where she can relax and rejuvenate, but Ishita misunderstands Raman's proposal.
Raman's grand plans to treat his darling wife has gone for a toss with everyone from Bhallas, Iyers, Vandita, Bala , Shravan joining them for this romantic getaway. Raman doesn't muster the courage to tell their families the truth goes with the flow. Mihika learns the truth from Mihir and takes Ishita's aside and tells her that Raman had planned this picnic with her alone.
Ishita is obviously shocked and guilty hence decides to at least go alone with Raman. It is an awkward moment as they try to make petty conversation, which revolves only around if they've reached the picnic spot. Ishita asks Raman if they are at the right direction and he boasts of using the GPRS. While the rest of the family reaches the resort Raman and Ishita are lost. Raman suddenly realises that there are four locations in the name of Sultanpuri and therefore GPRS has wrongly directed them.
Tired of driving and because of a speeding lorry they take a wrong turn and hit a tree. Both get off the car and start walking. Back in the resort, Mr Bhalla and Mr Iyer make drinks for themselves. However, before Mr Iyer could take a sip, Mrs Iyer comes and out of fear, he shifts his glass near Mr Bhalla. Now Mrs Iyer thinks , it is Mr Bhalla who is drinking from both the glasses. She shows her concern and asks him to control himself. Just then Mrs Bhalla enters and soon both the ladies have argument on whether their husbands are drinking or not. Mihir walks in and tries to calm the warring ladies by saying that it was he who was drinking. In a bid for peace Mihir ends up drunk.
Lost in the dark Raman and Ishita manage reach a small cottage and request an old couple living there to use their telephone. The couple claim it is their 50th anniversary and insist on the two spending the night with them. An emotional Ishita not only accepts the request, but also forces Raman to agree. Will this turn out to be the most romantic night of their lives?
Well, watch this space to find out what happens next on Yeh Hai Mohabbatein…