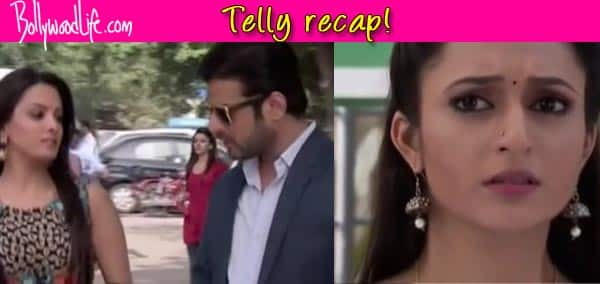 Trouble is brewing between Ruhi's parents and that is all thanks to her real mom
Ishita (Divyanka Tripathi) has read Shagun's (Anita Hassanandani) sms on Raman's (Karan Patel) phone and as if that wasn't enough to give her sleepless nights, she has now even spotted Raman and Shagun together outside Ruhi's school. Shagun notices Ishita watching Raman and her together and tries to misconstrue the whole picture in Ishita's mind. Will Ishita fall for Shagun's lies? We saw in the last night's episode how Shagun manipulates her outing with Raman as a personal one. On seeing Ishita watch her and Raman together she smartly asks Raman for help to fix her seat belt. Ishita who is unaware feels that her husband and his ex-wife are still intimate. But, will Ishita unravel the truth? Or will she frame the perception Shagun wants her to?
As of now Ishita's opinion about her husband haas changed completely and she's annoyed when she hears her mother sing praises of her hubby. Certainly Mrs Iyer's horoscope prediction is coming true yet again in Ishita's life. But will the negative force (Shagun) be successful in separating Raman and Ishita? Will a betrayed Ishita leave Raman forever?
Watch this space for all updates on Yeh Hai Mohabbatein…