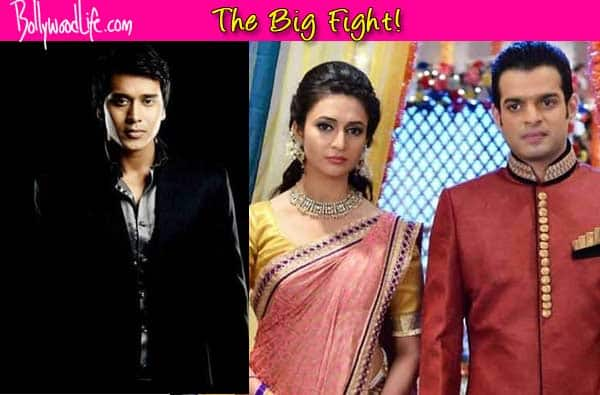 Twists and turns in the Bhallas and Iyers life is getting more complicated
Ishita (Divyanka Tripathi) and Raman (Karan Patel) have been trying to solve the mystery around Mrs Iyer's accident, however the plot is getting thicker by the day. Just when they thought that Parmeet is the culprit, Ashok has come to his rescue. However, looks like Parmeet who is out to seek vengeance has more reasons to destroy Ishita and Raman.While Raman and his wife might be relieved to see Mrs Iyer's health progress, they are yet to solve the hit-an-run case mystery. All the clues point towards Simmi's husband, but is it really Parmeet (Anurag Sharma) who towed down Ishita's mom? Or is someone else responsible for Mrs Iyer's accident?
Meanwhile, Raman taking the cops over to Shagun's (Anita Hassanandani) residence to arrest Parmeet has only added fuel to their new enemy's anger. He's out there to destroy Raman and Ishita. Unfortunately unknowingly his wife Simmi is also with him in it. Even though Raman's sister is out there to prove her husband's innocence, she has no idea that she's a mere pawn in this whole revenge game.
Will Ishita foil Parmeet's plan to destroy Raman's business? Will Raman and Ishita success in solving the mystery case file of Mrs Iyer's hit-and-run case? Or will Parmeet finally succeed in seeking his revenge and ruin Raman and Ishita's happy life? Watch this space for more on Yeh Hai Mohabbatein...