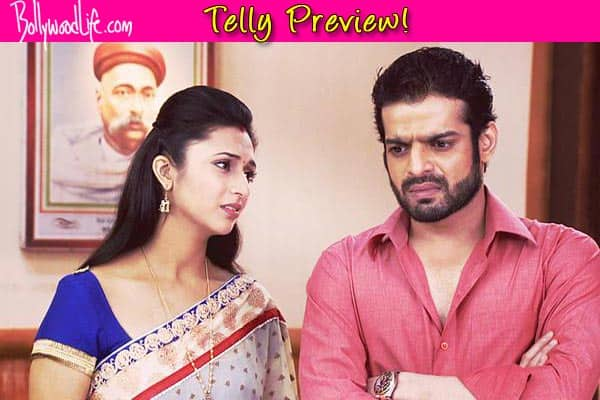 Karan and Ishita think more or less on the same lines nowadays and in Simmi's case they believe she should not go back to her husband
For the uninitiated, a few months back Parmeet (Anurag Sharma) had misbehaved with  Ishita (Divyanka Tripathi) when Raman's sister Simmi (Shireen Mirza) and he were living in the Bhalla house. Raman (Karan Patel) threw Parmeet out of the house when he learnt of the incident and ordered his sister to stay away from him. Obviously, Simmi still trusts her husband's every word blindly and continues to meet him.
When Raman and Ishita find out, they decide to let it be and simply keep a watch on them. In the upcoming episode of Yeh Hai Mohabbatein, Param prepares a legal notice for the Bhallas ordering them to send his wife back to him or agree for a divorce. When Simmi sees the legal notice, she breaks down and begs her hubby to not do this. Back at the Bhalla residency, Raman and Ishita are busy preparing for Aditya (Gautam Ahuja) and Ruhi's (Ruhanika Dhawan) first raksha bandhan.
According to a source, Simmi will ask Raman's permission to move back with her husband as a gift on raksha bandhan. Will Raman concede with her request or scream his head off remains to be seen. Watch this space for regular updates on Yeh Hai Mohabbatein.