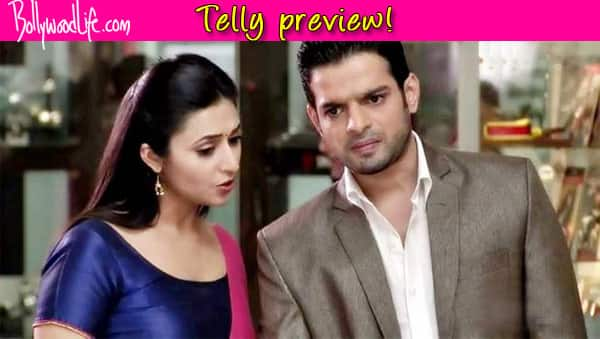 Simmi wants to go back to Parmeet. How will Raman and Ishita stop her? Read on to know more…
In the last episode, we saw Simmi declaring that she will be going back to Parmeet (Anurag Sharma). She stated that she would have to do so as she was being threatened by him. Raman(Karan Patel) was infuriated upon hearing this and said that he would not permit her to do the same at any cost. He warned her that would beat her if that's what it takes to stop her from going back to Parmeet. The episode ended with Simmi packing her bags and leaving her family, including her daughter Ananya.
In the upcoming episode, we will see Ishita(Divyanka Tripathi) visiting Parmeet. Ishita will call him for a meeting, regarding the whole issue concerning Simmi. Parmeet on the other hand will ask Ishita to prove her love for Raman's sister Simmi. He will state that he is well aware about her fondness towards Simmi but she would have to prove the same nonetheless. He will inform Ishita that he has a plan to get Simmi back but she on the other hand will have to go ahead and make her move.
What will Ishita do? Will she accept Parmeet's challenge? Stay tuned to find out!