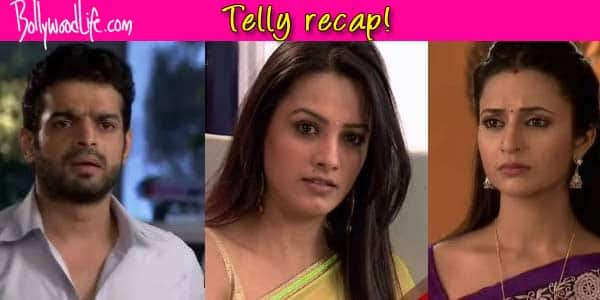 The suspense and drama on Star Plus' Yeh Hai Mohabbatein is only getting more and more complex…
Raman (Karan Patel) has finally spoken up before wife Ishita (Divyanka Tripathi), however he hasn't clarified the real reason for being so often in his Shagun's (Anita Hassanandani) company. Ishita on the other hand openly tells Raman that he can never ever win her trust in him. The going is definitely getting tough for this duo. And now Shagun who has not just miffed Ishita, but also her boyfriend Ashok. And she now wants to show Ishita her place in Raman's life, so plans a vacation with her ex-husband and kids. But, will Raman leave Ishita and go with Shagun on a holiday? 
Audiences are left biting their nails every night thanks to Raman – Shagun – Ishita's triangle love story. Suddenly amidst taking revenge from Ishita Shagun has realised that Raman is the man who can protect her and take care of her. The same simple hubby who she left for the rich brat Ashok is suddenly seeming like the hero in her life. And thankfully she now has her son Aditya, who she's using to get close to Raman.
Shagun's ploy seems to be ultimately working out in her favour. Not only is Raman lying to his entire family, but he has openly told Ishita that there's one problem that only he and Shagun can solve together. But in his love for son, will Raman side with the wrong and jeopardise his married life.
While Ishita is silently suffering, she has lost all faith in the husband she once worshiped. Will Raman break her trust further and go on a holiday with Shagun and Aditya?
Watch this space for all updates on Yeh Hai Mohabbatein…