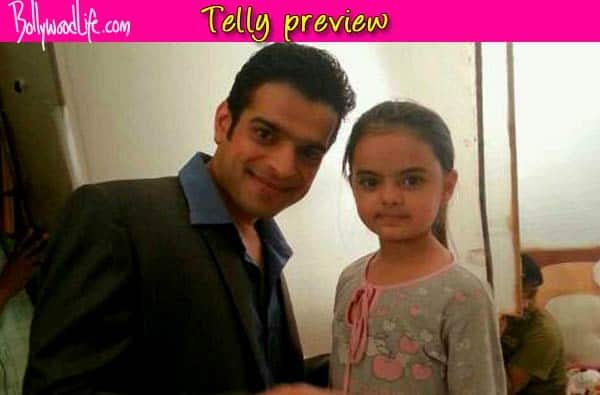 It's adorable to see the father-daughter bond between them, but how long will it last
In the last episode, we saw how Shagun (Anita Hassanandani) and Ashok (Sangram Singh) manipulate Raman's (Karan Patel) signature to their benefit. When Shagun was pregnant with Ruhi, the doctors informed Raman that they could save either mother or daughter; hence he had to sign a consent paper which allowed the doctors to save his wife as the first priority. Luckily both mother-daughter came out of the operation hale and hearty.
Now, Shagun and Ashok are misleading the media and trying to prove that Raman was involved in female infanticide in order to malign his name. In school, Ruhi hears this news from a fellow classmate and gets upset. She comes home crying and tells Ishita (Divyanka Tripathi) that Raman doesn't love her. In spite of all the proofs that Ishita shows Ruhi, the little girl is not ready to believe her. So she asks her daughter to take Raman's test – with respect to how well he knows her. If he answers them all correctly – it proves that Raman knows and loves his daughter.
Ruhi and Ishita go to Raman's office and approach him with this idea. Raman immediately agrees and vouches to know all the answers. Ruhi asks him five questions about herself, he likes, dislikes and fears – and Raman answers them all correctly. Ruhi hugs her father and the dup share a heartwarming moment.
Wonder what will Shagun and Ashok's next move will be to ruin Raman. Stay tuned to this space for regular updates on Yeh Hai Mohabbatein.