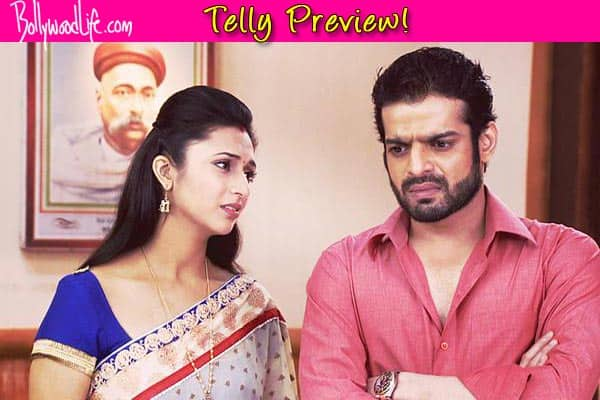 The little nokh-jhok between the not-so-in-love couple makes the show rather interesting
In the recent episode of Yeh Hai Mohabbatein, we saw how  Romi (Aly Goni) and Ishita (Divyanka Tripathi) decide to teach Suraj Khanna a lesson by catching him red handed betting on cricket. They disguise Sarika as a waitress and send her to Suraj and the bookie's hotel room to record them in action. But all hell breaks loose when the bookie starts misbehaving with Sarika, Ishita intervenes and they run from there.
Back home, Raman (Karan Patel) is disturbed about not telling his family members the real reason behind letting go his position as President. When Ishita questions him, the two start bickering again. Mrs Bhalla then reprimands Raman for screaming at Ishita as she has kept the Varalaxmi fast for him.
Raman, who hates the idea of fasting and karva chauth goes into flashback when Shagun (Anita Hassanandani) had pretended to keep a fast for him. Raman tells Ishita to break the fast and forget about it, but she relents and insists on staying hungry. They share a short romantic moment when Raman realises the dedication with which Ishita is fasting for him – it touches his heart. Awww…
Knowingly or unknowingly Raman and Ishita have fallen for each other, it's only a matter of time before they realise it.