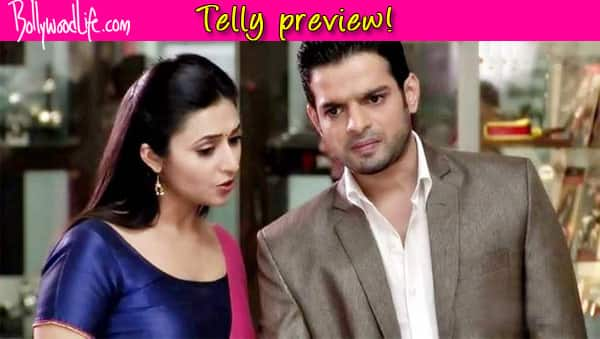 We've seen how on son Aditya's insistence Raman sided with his ex-wife, but will all that change in the coming episodes?
Raman (Karan Patel) and Ishita (Divyanka Tripathi) had a confrontational moment. After which Ishita has realised that like Ashok had alleged her husband was indeed trying to protect his ex-wife Shagun (Anita Hassanandani). Having lost the challenge to Ashok wasn't as much f a blow as losing trust in her husband. However after walking out from the pcnic spot with Ruhi, here's what happens next on Yeh Hai Mohabbatein…Ishita is ready to take on Shagun in the court of law. But, Shagun is on a panic mode after receiving court summons from Ishita's lawyer. Shagun barges into Raman's office and in a state of panic reveals that it wasn't her who did the accident.
Ishita also reaches Raman's office as she has to get some form signed for Ruhi's school. Raman wants to tell everything to Ishita, but Shagun insists on hiding the truth from her. An angry Mihir confronts Shagun for interfering in Raman's life. Ishita doesn't bump into Shagun, however later a situation arises between Shagun and her and the two meet in the lift.The lift gets stuck and Shagun taunts Ishita that her husband is siding with his ex-wife.
Shagun even adds that Raman and she will win the case. Ishita on the other hand tells Shagun that she is willing to take the case back if Shagun apologises, but Shagun dismisses it. When the lift door opens, Raman is standing there, he extends his hand to Ishita and makes Shagun even m,ore angry.
Ishita doesn't take Raman's hand, instead Mihir helps her and tells her he is with her in this battle. Mihir confronts Raman about the same, however he rudely dismisses Mihir. Raman is very upset and hurt. And to find out what unfolds in tomorrow's episode be right back here!