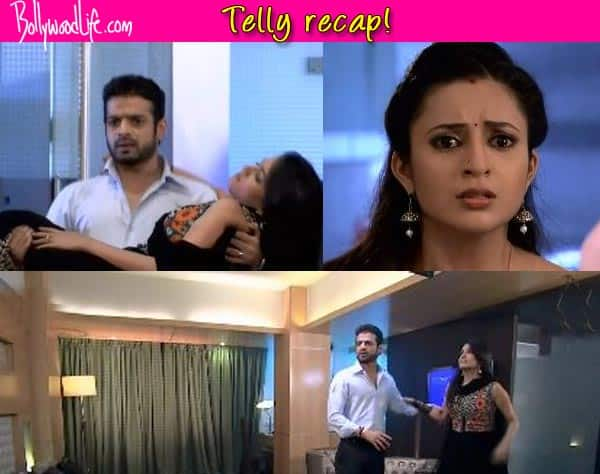 Messy is the best term to describe Ruhi's parents life…
After catching Raman (Karan Patel) in a projected compromising position with ex-wife Shagun (Anita Hassanandani), Ishita (Divyanka Tripathi) is shattered. Worse she has seen her husband lie to her on Shagun's insistence. But, worse is yet to come. Shagun and Raman are in a hotel room for a meeting with the lawyer, however Romi who has bunked work to spend some fun time with his friends catches his brother with ex-wife sipping coffee. Not the one to intrude Romi walks away, however he is stunned to see his brother there. On the other side Mihir too is upset that Raman is not answering any of his calls and is surprised to hear that his bhai has called off an important meeting.
In the meanwhile, new flash on a channel shows that the hotel Raman and Shagun were in has caught fire. Romi is worried for his brother and blurts out that Raman was in the same place. On hearing this the whole Bhalla family is concerned. Ishita runs to her car and heads straight to the accident spot, Romi follows her. Both Ishita and Romi catch Raman carrying an unconscious Shagun outside the hotel. Raman sees Ishita, however takes Shagun to his car first.
Will Raman's act of saving Shagun and making his son Aditya happy make him lose Ruhi's mother? Will Raman's family side with Ishita? Will Raman leave Ishita for Shagun? Watch this space for all updates on Yeh Hai Mohabbatein…