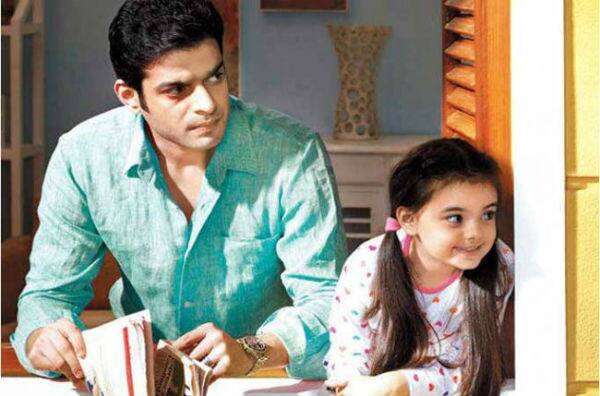 All is not well between the Iyers and Bhallas, but their animosity affects Ruhi as she is attached to both the families
Shagun (Anita Hassanandani) and Raman Bhalla (Karan Patel) are fighting for the custody of their second child Ruhi. Both have weak cases, but are hugely depending on Ishita to support them in their fight. Ishita (Divyanka Tripathi) and Raman can't see eye to eye, but care for Ruhi. The little girl openly adores Ishita and loves her father too, but consumed by his unhappiness, he has never expressed his true feelings for his daughter. Shagun, Ruhi's mother is absorbed in her new love life; although she loves the child, she has no time to spend with her. The constant tussles between Ishita and Raman convince her to support Shagun in the custody battle.
The court had given the couple 12 days to come back for the verdict in Ruhi's custody. Our sources inform that on the day of the judgement, the judge will ask Ruhi who she would like to live with – her mother or father. Shocking everyone, Ruhi picks Ishita to be her guardian. Well if the makers show that both Raman and Shagun lose Ruhi to Ishita it could seriously raise some questions. According to the Indian law in a custody battle, until you prove that the opposite party is incapable of handling a child, the custody most often goes to the mother. In no circumstances will the court order a third party to take care of the child. Ideally, the judge shouldn't rely on a child's selection of a parent as a certificate. The child's request is taken only as an observation.
In an ideal situation, we would have loved it if Ishita got Ruhi's custody. At least in that way we know for sure that the little kid will be well cared for. The verdict will soon be out, we've crossed our fingers!