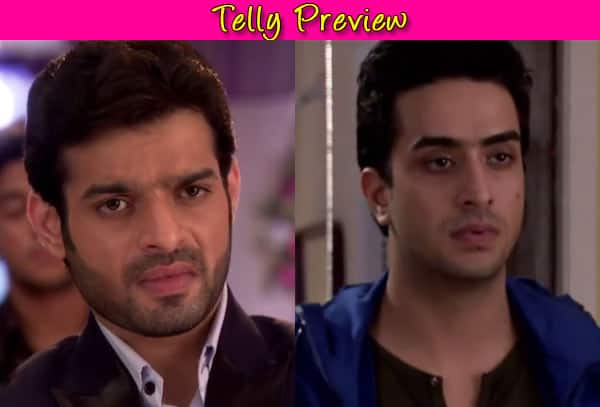 Will Mrs Iyer's recovery spell trouble for Romi? Read on to find out…
Ishita (Divyanka Tripathi) and Raman (Karan Patel) are relieved to find out that Mrs Iyer has gained consciousness. Ishita rushes to her mom's side only to find out an ugly truth about her brother-in-law Romi. Having already upset the Iyers by falsely accusing Bala of cheating and scam, Romi's hidden secret about Mihika's MMS is now out. While Ishita's mother reveals the reason why she was rushing to her daughter's clinic with Romi's laptop she's furious. The doctors enter and take Mrs Iyer out of the room for her MRI test. In the meanwhile Raman and enters and asks Ishita what did her mother say. To which, Ishita opens Romi's laptop and plays the MMS clip. Now Raman is seething with anger. He is shocked to know about his brother's wrong doing. Raman cannot believe Romi could ever do something so bad. Ishita accuses Romi for her mother's condition. 
An angry Raman gets home looking for Romi and asks Simmi about his whereabouts. Simmi lies to him and that Romi did come home, but left soon after. Raman leaves for the hospital and asks his mother to keep an eye. Mrs Bhalla quizzes Simmi about Romi and she tells the truth that he is at Bunty's farmhouse.
Romi reaches Bunty's farmhouse and shares his worst fears and tells him how he is scared to tell Raman the truth. Will Raman find Romi and punish him? Come back right here for more updates on Yeh Hai Mohabbatein…