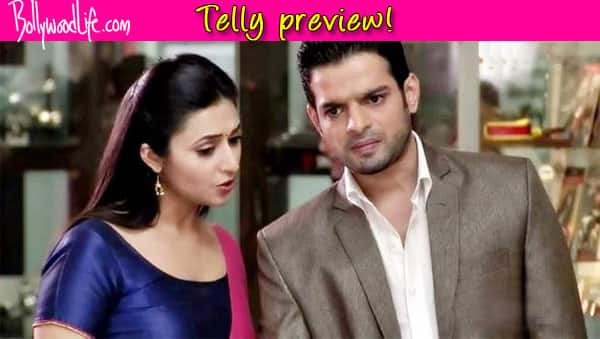 Just when we thought that all was going to soon be okay between Yeh Hai Mohabbatein lead pair looks like it's time for a complete U-turn on the show
Ishita (Divyanka Tripathi) and Raman (Karan Patel) have some tough times ahead of them. If we hoped for romance to bloom between the two, Shagun (Anita Hassanandani) is ready to play the perfect villain in their love story. Or should we say Shagun and Raman's elder son Aditya will be the baddie in Ishita's life. Not only did this young brat behave badly with his father, but he failed to even succumb to Ishita's goodness and was at his worst while out shopping with her. He taunts and flaunts his money just like mommy Shagun.
In last night's episode we saw how Raman realises that it wasn't Parmeet but wife Shagun who ran over his mother-in-law. On finding the truth Raman is completely baffled, but it in't Shagun's wails that will change Raman's decision to punish the wrong doers in Mrs Iyer's hit-and-run case. Aditya puts forth a tempting offer even Raman cannot resist. Or will he go against his own son and do the right thing?
Will Raman lt down Ishita and to get close to his son? Is Shagun using Aditya to save herself and create rift between Raman and Ishita? Well, Watch this space for all updates on Yeh Hai Mohabbatein...