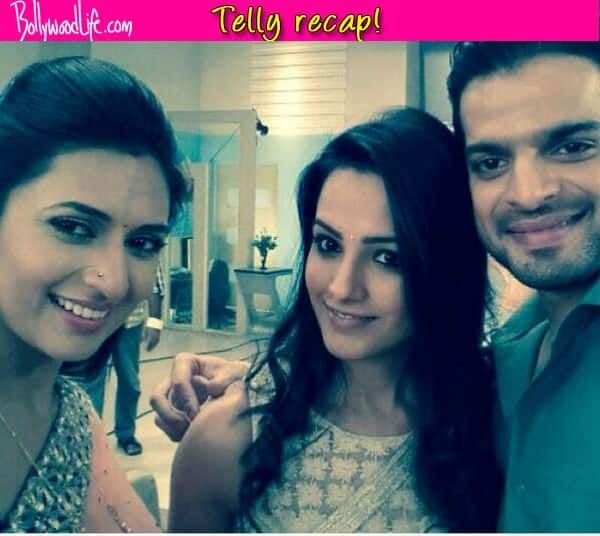 Yeh Hai Mohabbatein makers have a new twist in the tale
For long now we saw how Raman (Karan Patel) couldn't stand his ex-wife Shagun (Anita Hassanandani), but now he will stand by her. That's not it just when we were expecting Raman and Ishita's (Divyanka Tripathi) relationship to go through a smooth phase and experience some sweet moments on the show, Raman and Shagun's son Aditya has ensured that their simple relationship gets complicated. 
Shagun admits that it isn't Param, but she who mowed down Ishita's mother in the road accident. If this shock wasn't enough Aditya begs his father to spare his mother and promises to be nice to him in future. An emotional Raman let go off the truth and instead support his ex-wife and son. But, will he manage to hide the truth for long from his family and Ishita's.
Back home Ishita's mother confesses that Raman has won her over with his love and even declares him as her own son. And even though everybody is disappointed about Amma's culprit not being caught they are happy to have Raman as their family member. Ishita however notices something amiss in her hubby's behaviour. She talks to him when they are alone and believes that it's Raman's encounter with his son Aditya that has left him disturbed. She consoles and assures him that Aditya too will reciprocate his love soon. Raman feels helpless.
On the other side Parmeet acts suspicious and asks Shagun why was Raman home. He realises that his brother-in-law has fallen prey to emotional atyaachaar by his ex-wife. Shagun realises that Aditya is Raman's weakness and promises to exploit his soft spot when need arises. But, before Shagun will Parmeet seek his revenge from Raman and Ishita by revealing all the truth to her? Will Shagun come back in Raman's life using Aditya?
Watch this space for all updates on Yeh Hai Mohabbatein…