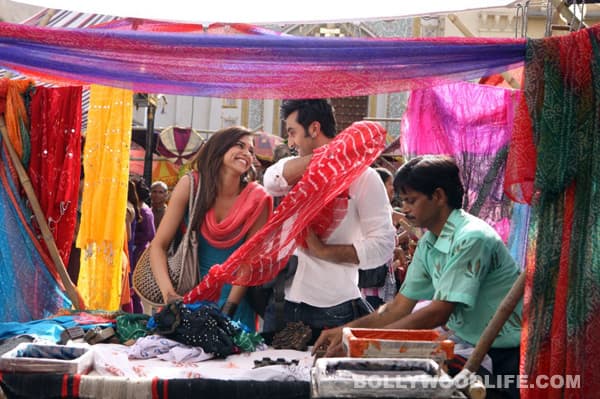 The dialogues from Ayan Mukerji's upcoming romcom show that there is still a great amount of chemistry intact between the ex-lovers
Real life ex-lovers usually don't make for a great pair onscreen because of various reasons. It could be that all their romance has been spent off screen or frankly, they can't look each other in the eye anymore! But with Ranbir Kapoor and Deepika Padukone, it's different.
The two still make an awesome pair and share some rather great chemistry as is visible from the dialogue promos of their upcoming film Yeh Jawaani Hai Deewani. Right from the time where the two are shown mildly flirting with each other, when Ranbir tells Dips how she is so cool, to the line where Dee tells Ranbir to leave her alone or else she will fall in love with him again, the two show that they've left all that baggage behind, like the true professionals they are.
So check out these special moments which we have handpicked for you, and let us know which one made you feel that the two are just perfect for each other – both on screen and off – as friends and co-actors, of course! Wink wink!
[jwplayer mediaid="228746″]