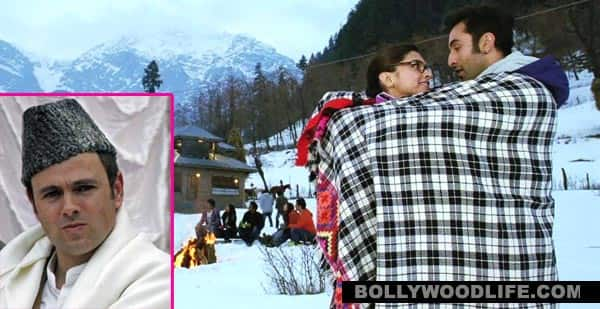 Looks like Omar Abdullah's claims have fallen flat as the opening credits of the Karan Johar production mention a special thanks to the J&K Chief Minister and Tourism Minister
Omar Abdullah may be the Chief Minister of the picturesque state of Jammu and Kashmir, but looks like cinema is something that the leader isn't too familiar with. After giving a 'red carpet' welcome to the team of Karan Johar's home production Yeh Jawaani Hai Deewani, Omar was crying foul over the makers for not giving the state its due credit.
As per Omar, the makers of the film showed Kashmir as Manali in some of the scenes. "It is irritating when we roll out the red carpet and facilitate the shoot only to have people believe its Manali," said Omar. Not only that, he also asked viewers to inform him whether the filmmakers had at least credited the valley. He tweeted, "If anyone has seen the movie can you tell me whether they have at least mentioned the state in the credits (opening or closing) #YJHD…#YJHD except for the temple and Span resort it's all Gulmarg."
For all of Omar's troubles, it turns out that the filmmakers have mentioned J&K in the opening credits, with not only a special thanks to the place but also to the CM himself! A spokesperson from Dharma productions confirmed, "The opening credit slate clearly mentions Chief Minister Omar Abdullah, Tourism Minister GA Mir and Inspector-General of Police SM Sahal. The names of the entire crew in Kashmir have been mentioned in the credits of the film."
Well, there you have it. The 'controversy' should abate now, we thinks!