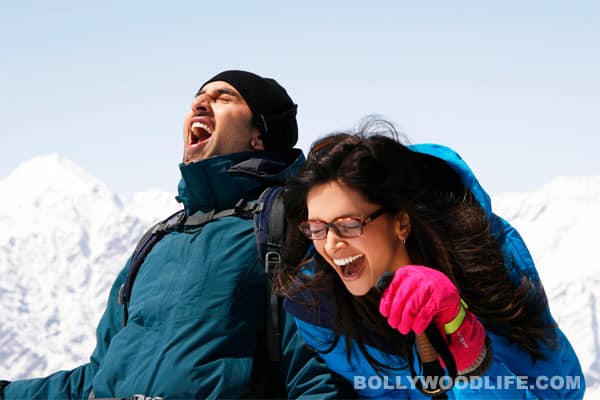 Karan Johar shared an image of this jodi having some great fun. What could be the joke, we wonder
Looks like the sets of Yeh Jawaani Hai Deewani is one hotspot for some crazy fun. And we aren't saying this just out of some whimsical fantasy. It's Karan Johar's tweets from the sets of the movie that makes us believe so.
KJo's tweet images revolve around the happy-crazy ex-lovers Ranbir Kapoor and Deepika Padukone, and here's one snapshot that made us smile.
In this one, the onscreen couple is spotted laughing their hearts out. Sigh, how we wish they would share the joke with us. But fikar not, we sprinkle some speculative dust over it to find out what the two are up to.
Here's our theory – they are probably laughing at rumours that say that the two come as a package deal for romantic movies. Heard that one? Well, we kinda smiled over that one too. And for these actors, who are happily dating others, it could be a topic to laugh out loud on. Hai na?
But is that the 'real' reason? We open the floor for discussion, peeps. Tell us why do you think Ranbir Kapoor and Deepika Padukone are giggling?