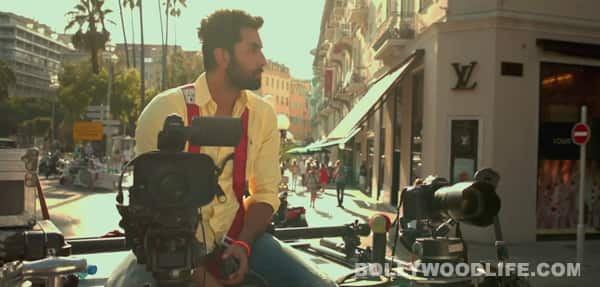 The superstar plays a cameraman and explores some rather exotic locales around the world
Yeh Jaawani Hai Deewani, besides being a heartwarming love story, is a visual delight too, capturing different cities and their moods perfectly. And the latest song Illahi is a great example of that.
Ranbir Kapoor, who plays a travel show producer, is seen visiting some of the prettiest cities in the world. In the film, the peppy track plays when Ranbir goes around capturing various places, and living it up in the course of things. But we see that though Ranbir is living his dream and travelling the world, in every city he seems like a stranger. And although at the end of the video he hooks up with a pretty blonde, he still seems lonely. That sentiment essentially nails some of the deeper truths of life.
So check out this amazing song and we hope you like it!