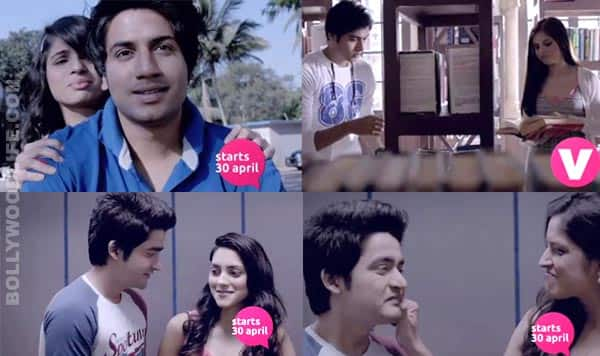 Channel V is coming up with a new show that's targeted especially at boys and can be viewed by girls who can live with it
Yeh Jawaani Ta Ra Ri Ri is basically a coming of age story of three brothers, their relationships and girl problems. The first promo of the show typically showcases how boys think and behave.
Like all young boys, they ogle at girls.. They find ways to get close and hold the girl's hand even if it mean to be a fake palmist. Then we are all well aware with the sudden brakes guys give their bikes when sitting with a girl they like – clearly boys will be boys!
The show, which is scheduled to go on air by April 30 is a new way to touch the pulse of the youth – very true and realistically. Channel V is indeed coming up with some novel concepts and we find ourselves eager to see more.
Watch the new promo and tell us what you think.

[flv image="http://st1.bollywoodlife.com/wp-content/uploads/2014/04/grabs.jpg"]http://st1.bollywoodlife.com/wp-content/uploads/2014/04/yeh-jawani-ta-ra-ri-ri.flv[/flv]
ALSO READ: