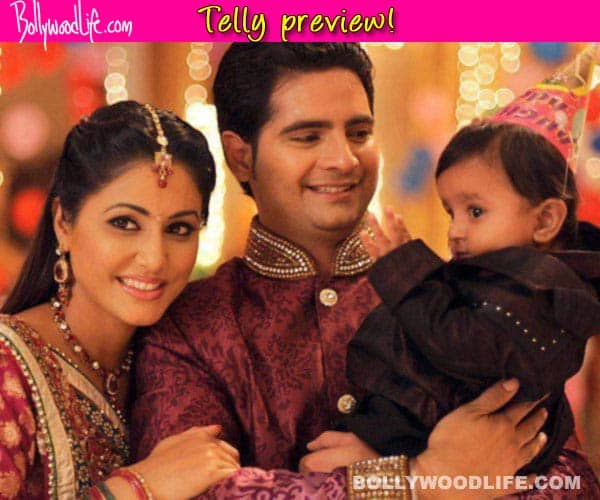 The family is in a festive mood as there are wedding bells jingling. What is Akshara upto? Read on to know more…
In the last episode, we saw Akshara(Hina Khan) trying her level best to keep the family from falling apart. While she tried really hard to fight for the kids to be not taken away from Devyani(Kshitee Jog), she was also seen trying to bring Naman(Anshul Pandey) and Muskaan (Zarina Roshan Khan) back. Along with this, she was also seen confronting Rashmi and Nandini regarding their issues with the kids being a part of the family as they weren't happy with the same. We were left wondering whether Akshara will succeed in convincing the two to accept the kids.
In the upcoming episode, we will see a marriage union being fixed between Anshu and Jasmeet. Akshara will be seen going to the Maheshwari household to help in fixing the mahurat for the ceremony.
The entire family will be seen getting busy in the preparations for the marriage. It is a Marwari and a Punjabi wedding! What a combination eh? We wonder how it will turn out.
Looks like Akshara finally has a few pleasant moments to look forward to after going through a massive emotional roller coaster ride. What will happen next? Will Akshara face another problem amidst all the celebrations? Stay tuned for more updates!