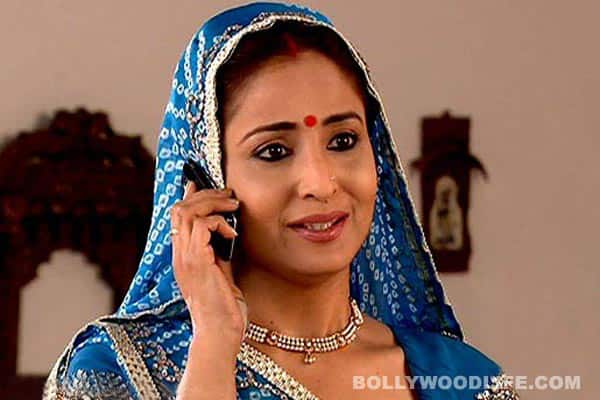 Lataa Seth might have turned granny in the daily soap, but she is all set to embrace motherhood in real life
Yeh Rishta Kya Kehlata Hai is Star Plus' popular soap. The cast and crew of this serial always look for a reason to party. And now the unit has another grand reason to celebrate – Akshara's mother Rajshri aka Lataa Sabharwal Seth, the polite and loving mother on screen, is all set to embrace motherhood in real life. Lataa who is married to Sanjeev Seth (even in real life) is expecting a baby! The couple is really excited about the new arrival in their family.
"Yes I am expecting and it is a beautiful feeling. I can't thank god enough for a supportive family that I have at home and at work. They all take really good care of me in fact when I shoot 10 people shout if there is a wire around while I am walking. At this point I will say that I am lucky to be a woman not only because I am able to feel the beautiful feeling inside me but also for having so many loving people around me as the amount I am being pampered it is unbelievable," stated an overjoyed Lataa.
"Even the makers of the show are going to make small changes in Lataa's character. They have already shown my character getting worried about her sudden weight gain. They have woven my weight issue intelligently into the show. My husband, who is also my co-star, takes extra care of me at home as well as on the set. I will be missing for a few months. But I want to continue acting and can manage both together. My family is supportive and that makes things easy," explained Lataa.
Lataa is still shooting for the show and feels at home on the sets as the cast is extra supportive towards the to-be-mother. In fact, while Lataa plays the mother on the small screen, she states that in real life now, Akshara (her onscreen daughter) behaves like her mother and ensures that she is taken care of well. We at BollywoodLife give a thumbs up to this role reversal.