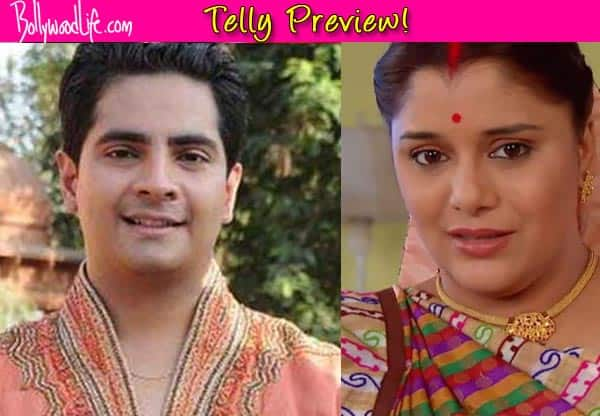 The mother-son duo finally seems to be mending fences
Though Naitik (Karan Mehra) has accepted Devyani (Kshitee Jog) as a member of his family, he was never able to call her as 'Maa'. Devyani, too, never complained of this, as she understood Naitik's point of view. However, lately it seems things are getting better between the mother-son duo. Previously, we saw that Askhara (Hina Khan) had to play Naitik's proxy in a meeting held in Mumbai as her hubby is down with Malaria.
Devyani assures Akshara that she will take care of Naitik in her absence. Meanwhile, Devyani's friend Rukmini Agarwal (Urmila Sharma) invited her for a kitty party. Devyani declined the invitation as she was concerned about Naitik's health and wanted to be by his side. Naitik overhead the conversation and feels good about it. Later, Naitik complains of a headache, at which Devyani offers to massage his head. Naitik obliged to his step mother's request and also called her 'Maa'. Devyani was taken aback by Naitik's sweet gesture.
Is this a new start to Devyani and Naitik's relationship? How will Akshara react to this new change? Watch tonight's episode to find out!